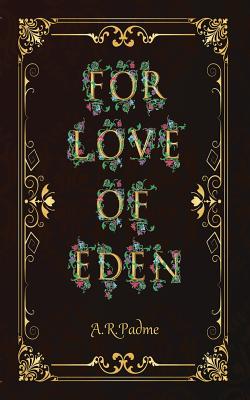 For Love of Eden (Paperback)
Padme Press, 9780999631294, 200pp.
Publication Date: February 27, 2018
Other Editions of This Title:
Paperback (1/30/2018)
* Individual store prices may vary.
Description
What if the key to your destiny lies in a memory over 800 years old ...
Adam and Aurora are twin flames who experience the same memory of a single moment in one lifetime, so powerful it transcends all time. Neither will fully understand the meaning of the memory until they meet in a chance encounter. From the modern-day world, the two main characters embark on a magical spiritual journey to uncover their past of centuries old and to discover their lives' destiny.
For Love of Eden is a love story, a magical fantastical adventure, a healing spiritual epic. It is a saga about the battle of light and dark forces in the world, a proxy for present day struggles against all that threatens progress toward the peaceful enlightened existence of humankind.
Written in the mystical lyricism of fairy tales of old, For Love of Eden invites readers into a world that is as magical as it is resonant with the world around us. This story of twin flames will provide a whole new perspective on the spiritual realms and the role of destiny in your everyday life.