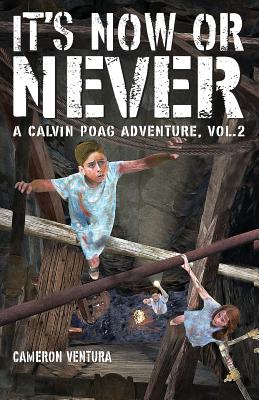 It's Now or Never
A Calvin Poag Adventure, vol. 2
Paperback

* Individual store prices may vary.
Description
While exploring the Magpie Mine, best friends' Cal and James accidentally overhear a couple of local hooligans burying a mysterious chest. Naturally, the boys investigate . . . but taking from thieves can lead to disastrous consequences, including the kidnapping of Pepper--James' younger sister--and a rescue attempt that explodes (literally) in their faces. The thrilling and dangerous adventure is just beginning. It's Now or Never as Cal, James, and Pepper try to escape a despicable family of goons and knuckleheads who will stop at nothing to reclaim their treasure.
Hidden Shelf Publishing House, 9780999646625, 182pp.
Publication Date: April 9, 2018