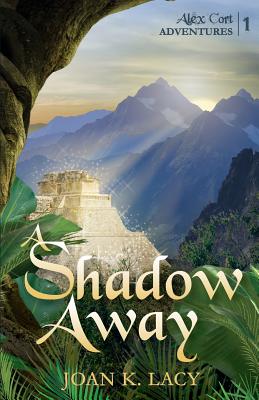 A Shadow Away
Paperback

* Individual store prices may vary.
Description
Get Ready to Journey into a Supernatural Adventure.
When British archaeologist Andrew Seaton discovers a jewel-encrusted golden statue, he realizes he may have uncovered the key to the lost city of El Dorado. The statue disappears before he can verify his findings, and Andrew must rely on private detective Alex Cort to recover the prized artifact.
The two men find themselves caught up in a dangerous race against a corrupt colleague and a ruthless art thief who will stop at nothing to claim the statue for themselves.
As each new clue leads them up the Amazon River and deeper into the jungle, they soon discover things are not quite what they appear. When all seems lost, the mystical powers of a beautiful woman guide them out of danger and ultimately to the ruins of an ancient city, where Andrew must right the wrongs he committed in a past life and Alex discovers a secret of his own.
Fans of magical realism authors like Madeleine L'Engle who wrote A Wrinkle in Time; Lisa Tuttle who wrote The Silver Bough; or Sonya Deanna Terry who wrote Epiphany, will love the world of Alex Cort's first adventure. If you're a fan of A Wrinkle in Time, Indiana Jones, and a quest like the Lord of the Rings, the race to the finish will have you clamoring for more.
Alazo International, Inc., 9780999661703, 242pp.
Publication Date: May 15, 2018