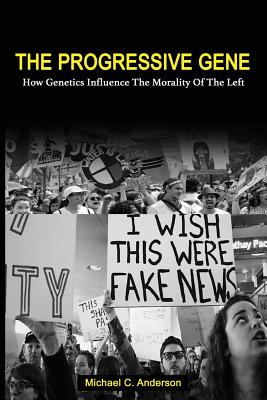 The Progressive Gene (Paperback)
How Genetics Influence the Morality of the Left
Michael C Anderson, 9780999688205, 238pp.
Publication Date: November 24, 2017
* Individual store prices may vary.
Description
The Progressive Gene fuses the idea of a universal, genetically determined personal and social morality with the expression of that morality in the individual's political philosophy. Although this connection extends to and encompasses society as a whole, the book focuses on the far left of the political spectrum, where the Progressives reside.
About the Author
Michael C. Anderson has authored a popular blog in ancient history and ancient cultures since 2008. He also does research on political systems and governments that spans the entire period from the end of antiquity until the present day. Traveling the world to explore and understand man and his political systems Michael has visited Sparta, Athens, Rome, Jerusalem, Stockholm, Kyoto, and Mumbai. He utilizes a multi-disciplinary approach to combine the social science disciplines into a composite view of man's political behavior. The objective? To help bring to light an understanding of the forces that drive government and the impact people can have as they try to control it. Michael has an undergraduate degree in engineering and a PhD in Information Science from Case Western Reserve University. He has also done graduate work in Philosophy and Psychology.