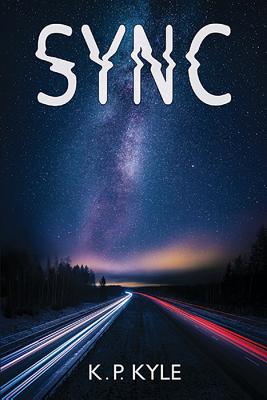 Sync
Paperback

* Individual store prices may vary.
Description
"An engrossing multiverse adventure." --Michelle Anne Schingler, Foreword Reviews
"A well-executed debut whose compellingly human cast enriches the standard 'parallel universe' science-fiction trope." --Kirkus
Every day we each make thousands of decisions. Sometimes it's the big ones that change our lives, sometimes it's the tiny ones. What if all the choices not made led to billions of alternate realities where different versions of our lives unwind?
On a cold and rainy night in New England, the paths of two strangers collide--a young man fleeing from his past, and a forty-something woman dreading what her future holds. When his past catches up to him, the two of them embark on a journey of danger, adventure, and self-discovery.
Ultimately, they each need to face the question, How far would you go to help someone in need?
K. P. Kyle's debut novel is a riveting technothriller/road trip/parallel universes combo with a healthy dollop of romance. It will keep you hooked until the very end and make you ponder the choices you've made in your own life.
Allium Press, 9780999698235, 270pp.
Publication Date: May 14, 2019