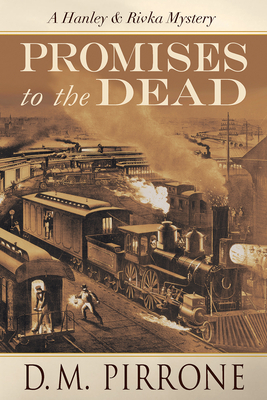 Promises to the Dead (Hanley & Rivka Mysteries #3)
Paperback

* Individual store prices may vary.
Description
As Chicago recovers from the Great Fire of 1871, the Civil War continues to haunt its residents. What begins for Detective Frank Hanley as the simple case of a missing railroad clerk quickly escalates into something much more complex. Ezra Hayes, who has made a daring escape from forced servitude on a Louisiana sugar plantation, brings to Chicago proof of nefarious doings in the South. His information implicates the missing clerk's employer, a major shipper of sugar. As Hanley struggles to untangle the web of circumstances surrounding the railroad's role in the clerk's disappearance, Rivka Kelmansky faces her own personal struggle. Her brother is pressuring her to marry a young man from her tight-knit Jewish community, but she still dreams of forging a new life with Hanley. When her mulatto sister-in-law is wrongfully accused of murder, Rivka turns to Hanley for help. Facing opposition on multiple fronts, they must race against time to save Ada's life and uncover the shocking truth.
Allium Press, 9780999698259, 336pp.
Publication Date: August 18, 2020