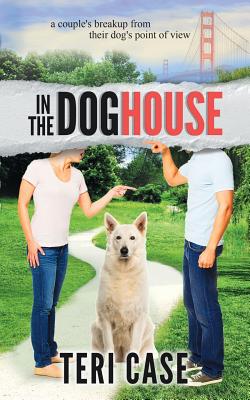 In the Doghouse (Paperback)
A Couple's Breakup from Their Dog's Point of View
Teri Case, 9780999701539, 392pp.
Publication Date: April 16, 2019
Other Editions of This Title:
Hardcover (4/16/2019)
* Individual store prices may vary.
Description
Skip is a rescued dog who wants to matter. He loves living in a blissful pack with his human couple, John and Lucy, and he has bow-vowed never to lose them. But when John walks out after seven happy years, Skip and Lucy's world is turned upside down. Skip is determined to guide Lucy through her identity crisis, but he's guarding a secret: he's to blame for the breakup and her broken heart.
Now, with the help of a hoarder neighbor, a stray cat, and a boy with autism, Skip must build a new pack for himself and Lucy before she discovers his canine treason and kicks him to the curb.
"In the Doghouse is a story of love, loss, guilt, and new beginnings told from the hilarious yet wise perspective of the lovable family dog." --Cathey Nickell, Author
"Teri Case has done it again She's a gifted storyteller, no matter whose point of view she's writing from." --Kathryn Brown Ramsperger, Author
"Incredible So fresh, uplifting, bittersweet, heartfelt, and emotionally honest. There's a list of people in my life who need to read this book for so many reasons." --Lizette Clarke, Author Accelerator