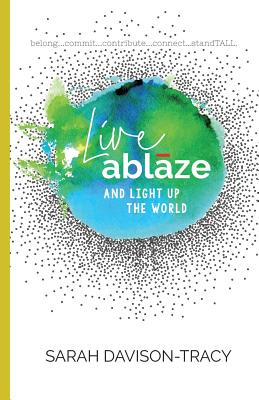 Live Ablaze (Paperback)
And Light Up the World
Ignite Publishers, 9780999721209, 234pp.
Publication Date: April 26, 2018
* Individual store prices may vary.
Description
If you've ever wondered how one person could possibly make a difference just by showing up exactly as they are-welcome Link arms, learn, expand for change, and light up the world with us. One step at a time, you will uncover more of who you are and what matters most to you. You will be fueled for a life that is peace-making, bridge-building, and change-making. You may feel more-than-ready, eager to receive this invitation at this very moment, or you may feel that you don't yet have energy for such a life. Wherever you are, whatever you are doing right here and now, you are in just the right spot. As we journey together, the glow of hope, peace, and love will stoke the flames of a life far beyond what you ever dared to dream.