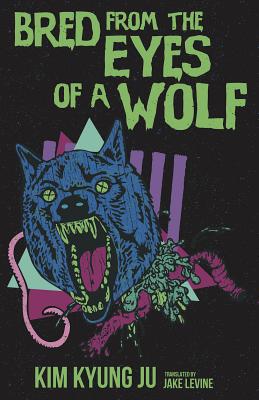 Bred from the Eyes of a Wolf (Paperback)
Plays Inverse Press, 9780999724743, 120pp.
Publication Date: October 23, 2018
* Individual store prices may vary.
Description
Drama. Poetry. Science Fiction. Translated by Jake Levine. Equal parts poetry, drama, and sci-fi, award-winning poet Kim Kyung Ju's verse play BRED FROM THE EYES OF A WOLF follows a post-apocalyptic family of wolves (indistinguishable from humans) forced to taxidermy their own cubs in order to survive. An allegory for the degraded social relations of the present, Kim Kyung Ju's all-too-familiar dystopia partitions the male body into monetized parts while the female body is valued only for its reproductive ability. Various mythologies and science fictions layer one over the other--from Oedipus to zombies to a cybernetic police state--in this stunning depiction of family, alienation, and contemporary capitalism, translated from Korean into English for the first time by frequent collaborator Jake Levine.