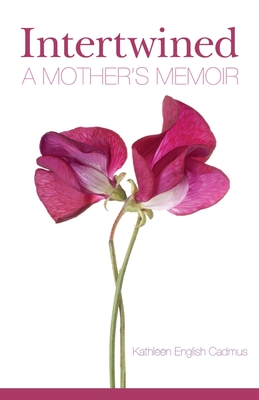 Intertwined
A Mother's Memoir
Paperback

* Individual store prices may vary.
Description
"Broke my heart in all the right ways … a triumphant memoir." — Lee Martin, From Our House and The Bright Forever

"A must-read, full of grace." — Kate Hopper, Ready for Air and Use Your Words: A Writer's Guide for Mothers

"For readers seeking to learn about resiliency, growth, and ways of coping, Intertwined: A Mother's Memoir has much to offer." — Booklist

How does a woman go from being a normal Midwestern mom to sitting across the table from a bounty hunter? That's what Kathleen English Cadmus wondered as she took one more surreal step in her quest to find and save her teenage daughter, Laura.

The beautiful baby Kathleen had adopted from Korea was on the run again, fueled by another manic episode brought on by her bipolar disorder.

Having already lost her son Shawn to a tragic accident, Kathleen couldn't bear the thought that she had failed to protect another one of her children.

Intertwined: A Mother's Memoir is a raw but loving tribute to the pain and beauty of motherhood—the story of a mother, a daughter, a son, two marriages, and the way all of those lives are at once distinct yet inseparable.

Intertwined illustrates the way the people we love become part of us—become us—and show us who we truly are.


Features four pages of photos!
KiCam Projects, LLC, 9780999742235, 224pp.
Publication Date: April 2, 2019
About the Author
Kathleen English Cadmus is a mental health nurse practitioner who earned her MFA in Creative Writing from Ashland (Ohio) University. As a bereaved parent of a son and an adoptive parent of a daughter with bipolar disorder, Kathleen has been active in both the adoption communities and the mental health arenas. She has had her writing published in local newspapers, adoption newsletters, and the nursing anthology Learning to Heal (Kent State University Press, 2018). Kathleen lives in Columbus, Ohio, and is a mother to five children and grandmother to seven.