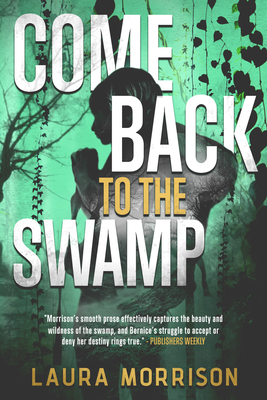 Come Back to the Swamp (Paperback)
Black Spot Books, 9780999742341, 140pp.
Publication Date: August 7, 2018
* Individual store prices may vary.
Description
Working on completing her ecology graduate degree, Bernice is doing invasive species research in Cleary Swamp when she is confronted by a mysterious hag who says she is the swamp's caretaker. When Bernice discovers that the hag is actually a woman named Rebecca Hallett who disappeared in the swamp decades before she attempts to remove the strange old woman from Cleary Swamp, but little does Bernice know that Rebecca has a mystical bond to the area—one that possesses a human host and bonds them to it. One magical hallucinogenic powder cocktail and a space opera spirit journey later, Bernice's life has changed forever. The swamp wants her for its new caretaker, and it won't take no for an answer.
About the Author
Laura Morrison has a B.S. in applied ecology and environmental science from Michigan Technological University. Before she was a writer and stay-at-home mom, she battled invasive species and researched turtles. She lives in the Metro Detroit area.
Praise For Come Back to the Swamp…
"Morrison's smooth prose effectively captures the beauty and wildness of the swamp, and Bernice's struggle to accept or deny her destiny rings true."  —Publishers Weekly
"Perfectly paced, masterfully creepy, and a total time thief--since you're not going to want to put this one down."  —Independent Book Review