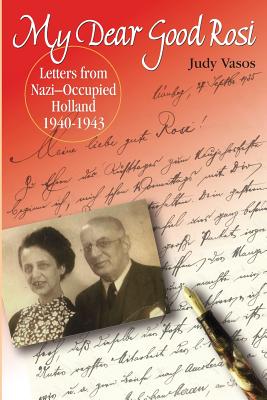 My Dear Good Rosi (Paperback)
Letters from Nazi-Occupied Holland
Pen Stroke Press, 9780999742525, 332pp.
Publication Date: May 4, 2018
* Individual store prices may vary.
Description
When Judy Vasos and her husband Tony, discovered an entire collection of his grandparents' letters in a desk drawer, they promised his mother, Rosi, they would have the over two hundred letters written from Amsterdam between 1940 and 1943 translated and published. This book is the result of that promise.
Tony never knew his grandparents who had fled to Holland from their long-time home in Nuremberg, Germany, a hot bed of Nazi anti-Semitism since Hitler's rise to power. His mother, Rosi was twent-four years old the last time she saw her parents and when she began receiving their letters filled with wisdom, humor and anguish.