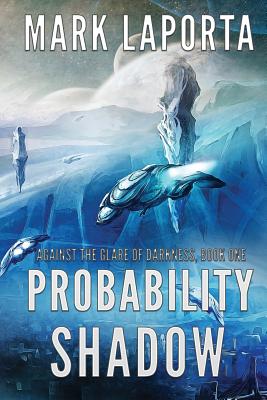 Probability Shadow
Paperback

* Individual store prices may vary.
Description
A single voice in the darkness stands alone against the fall of civilization, as a great new science fiction saga begins.
Mark Laporta's most recent trilogy, The Changing Hearts of Ixdahan Daherek has been acclaimed both in the mainstream press -- Kirkus Reviews called the first outing a "fabulous read" and "an irresistible blend of wonky science and heartfelt storytelling," and nationally syndicated radio host Patzi Gil proclaimed it "a wonderful, wonderful read ... very, very beautifully written" -- as well as the SF internet, where Jodi Scaife of Fanbase Press wrote, "I absolutely adored the depth of Laporta's world building ... the characters within the pages will stay with you after the last pages are turned" and Tay LaRoi of Cheap Reads named Ixdahan to the list Top 10 List for 2016, raving, "In case you haven't noticed, I adore these books. The wonderful characters, the outlandish conflicts, the strange worlds and aliens, all of it."
Now Laporta branches out with his first space opera for adults, destined to win him new fans and acclaim. Probability Shadow leads you into a new universe, where a critical mineral shortage pits imperious humans against pits imperious humans against every other major political power. As their battle rages, the Quishiks re-emerge, an ancient evil with unprecedented control over time and space -- which foretells the end of all sentient life.
Ambassador Ungent Draaf of Grashard must forge an unlikely alliance of misfits from across the galaxy's entire political spectrum -- a force of humans, symbiotes, mutants, androids and the ghostly remnants of a vanished civilization -- and somehow unite them in one seemingly impossible goal: to drive the conquering Quishiks back to their multidimensional prison and restore order to the galaxy.
In a universe dominated by great powers on the verge of collapse, and as the mistakes of the past become the legacy of the future, one question remains: will sentient life ever rise above the specter of evil?
Chickadee Prince Books, 9780999756928, 248pp.
Publication Date: October 1, 2018