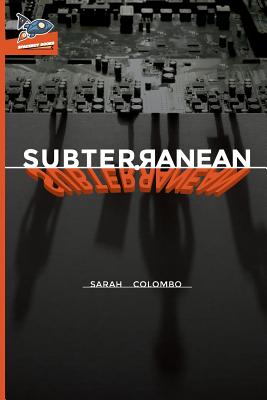 Subterranean
Paperback

* Individual store prices may vary.
Description
Hil Mills is missing. Worse, her boyfriend Ronnie can't find out anything about her because she's been living off-the-grid since childhood, and doesn't even have an online profile. In a world loaded with Screens, where robots do almost every job, Ronnie and a team of misfits try to solve the mystery of Hil's disappearance. Through warehouse raves, transcendentalism-obsessed communes, and bougie corporate parties, Ronnie digs for answers. Meanwhile, Hil's busy saving herself from her past, and a future she never wanted. Is it a conspiracy, a terror plot, or just a bad break-up? Spoiler alert: it's all that and more.
Spaceboy Books LLC, 9780999786239, 258pp.
Publication Date: August 28, 2018