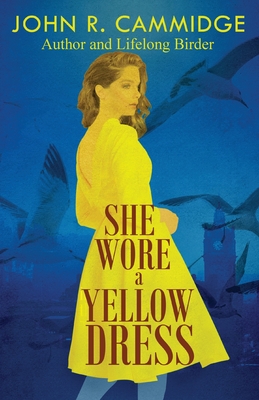 She Wore a Yellow Dress
Paperback

* Individual store prices may vary.
Description
JOHN is brought up on an isolated farm near York, spends his spare time birdwatching, lives with an unsympathetic stepfather and loving mother, and attends Hull University as the government pays his expenses. He worries about serious relationships with girls and has no idea of what career to follow. His experience so far is as a farm hand and a hospital porter. A letter he finds at home confirms his biological father is alive but has no intention of helping him.
On Bonfire Night 1965 (Guy Fawkes Night), during his final undergraduate year, he meets a fellow student, JEAN-LOUISE, and a romantic relationship develops. In many ways she is different from John; she is a town girl, brought up by loving parents, is an only child, has opposing politics and knows what she wants to be - a fashion buyer for Marks & Spencer. The obstacle is her mother is ill with muscular dystrophy and she must help take care of her parents. She surprises John by encouraging his birdwatching. John joins Ford of Britain as a graduate trainee and after an uncertain start, is placed in industrial relations and decides to study for a graduate degree with the Institute of Personnel Management. He also discovers more about his real father.
What happens to the couple during the subsequent 10 years as they navigate their careers, have to deal with events that take place in Britain during the period and manage personal issues at home, are the subjects of this book. There is panic buying during the 1974, 3-day working week, the affects on home life of Britain's entry into the Common Market, annual inflation driven above 25 percent in part because of trade union militancy, and many other national incidents.
A unique feature of the novel is the use of bird species to illustrate human behavior and character. At the end of each chapter there is an illustration of the featured bird from that chapter to provide a summary of the bird's appearance and habitat in case the reader is interested.
The novel blends British history, ornithology, success at work, discrimination against women and the challenges of home life into a single story.
Gatekeeper Press, 9780999855553, 478pp.
Publication Date: February 16, 2021