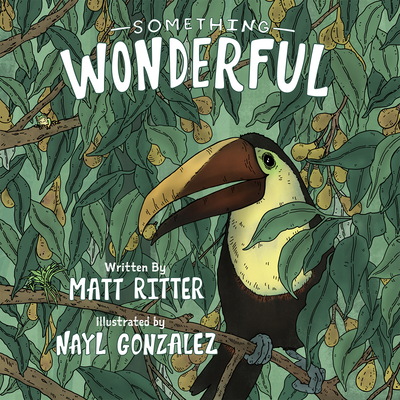 Something Wonderful
Hardcover

* Individual store prices may vary.
Description
From one tiny fig seed, journey into a world of rainforest ecology This educational and interactive picture book immerses the reader in the strange and interwoven lifecycles of the rainforest. The beautifully illustrated pages follow the journey of a fig seedling making its own roots and leaves, growing strong, and eventually replacing the giant tree that was its host. As it produces flowers and fruit, it attracts pollinators. A delectable fig is hungrily eaten by a passing toucan who, upon flight, aimlessly drops a seed into the treetops below, beginning the fig's lifecycle once again. Readers will discover additional scientific information about the pollination process, insects, and animals in an illustrated section at the end of the book, and can play a "seek and find" game by locating the elusive red-eyed tree frog on each page of the story. With its engaging style and abundant imagery, Something Wonderful teaches the interdependence of rainforest ecology in an easy-to-follow, captivating story.
Pacific Street Publishing, 9780999896013, 48pp.
Publication Date: March 2, 2021