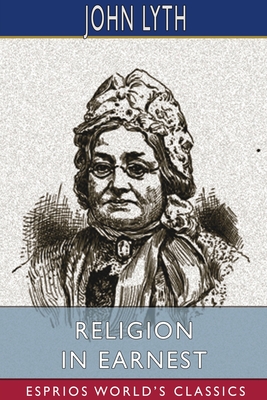 Religion in Earnest (Esprios Classics)
A Memorial of Mrs. Mary Lyth, of York
Paperback

* Individual store prices may vary.
Description
John Lyth, D. D. (1821-1886) was an English Wesleyan Methodist preacher, author, historian and hymn writer. He was the earliest Wesleyan missionary in Germany. Lyth was born on 13 March 1821 in York. He attended Mr. Heigham's Academy in Doncaster, and began work as a preacher in 1843. In 1859 he became the first Wesleyan missionary in Germany, serving as the General Superintendent of the Wesleyan Community from 1859 to 1865. Lyth retired from the ministry in 1883, and died on 13 March 1886. Upon his mother's death in 1860, Lyth compiled and published The Blessedness of Religion In Earnest: A Memorial of Mrs. Mary Lyth, of York. Published in 1861 and constructed mainly from Mary's journal entries.
Blurb, 9781034143581, 232pp.
Publication Date: November 10, 2022