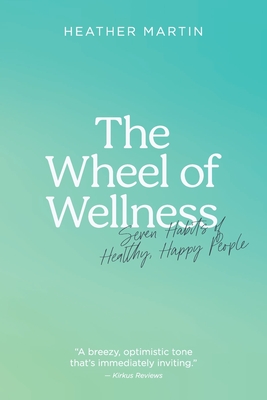 The Wheel of Wellness
7 Habits of Healthy, Happy People
Paperback

* Individual store prices may vary.
Other Editions of This Title:
Hardcover (10/21/2021)
Description
1) Nurture Community. Connect with others; weave community into your life wherever and whenever you can.
2) Eat Whole Foods. Nourish yourself with good food, learn to love cooking, enjoy your food with others.
3) Keep Moving. Don't stop moving; focus on the activities that make you happy.
4) Get Enough Sleep. Get the sleep your body needs; remove the barriers that keep you from having a restful night.
5) Play to Your Strengths. Embrace your constitution; trust your innate knowledge of what works for you.
6) Look on the Bright Side. Be grateful - chances are that every one of us reading this book is indeed very lucky in small and large ways.
7) Cultivate a Sense of Purpose. Live your life as an exclamation; follow your joy.


Researching the longest-lived people on the planet and distilling the latest trends in quality of life, the Wheel of Wellness offers a fresh take on how to live life to its fullest.

A holistic foundation for feeling (and looking) your best, the results of wellness expert and naturopath Heather Martin's research are surprising, simple, and accessible to everyone.

Follow the quest for the secrets of those who are breaking the mold, defying the odds, living their best lives - and how we can learn from them.
FriesenPress, 9781039117518, 180pp.
Publication Date: October 21, 2021