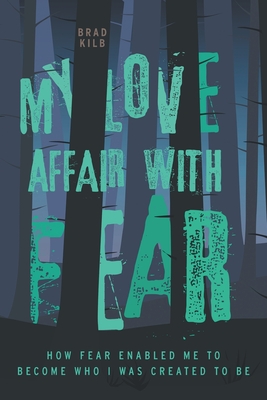 My Love Affair with Fear
How Fear Enabled Me to Become Who I Was Created to Be
Paperback

* Individual store prices may vary.
Other Editions of This Title:
Hardcover (5/12/2022)
Description
Brad's life has been tested - his body ravaged by disease; his life spared during death-defying adventures; his fear as he speaks to an audience of 1,100. As tough as these moments have been, he shares his insights into 'dancing with fear'.

Brad's storytelling encompasses his remarkable gift for sharing emotions, adrenaline highs, and insights while learning to utilize that gut-wrenching feeling to his advantage by stepping into terrifying scenarios with fear as his partner - the greatest tool for personal discovery, growth, and becoming all we've been created to be. Brad believes that leaning into personal challenges shapes stronger individuals, giving us an awareness of our true selves. He himself testing his own resilience following the two most catastrophic days of his life - the loss of two sons. "I am forever grateful for my wife Bonnie, whose true & tested partnership allows us to navigate our new reality as we strive to find ways to flourish in the midst of our pain."

Brad reveals practical strategies on how to dance with that unnerving emotion we face every day - FEAR. His qualitative research with students and athletes has enabled him to transform fear from foe to friend. Get ready to binge on this entertaining memoir as you become inspired to explore and discover how to use fear as your ally. "I can't push aside my fear; it's omnipresent. Managing my fear enables me to be more alive - to live a fuller and richer life.
FriesenPress, 9781039130562, 282pp.
Publication Date: May 12, 2022