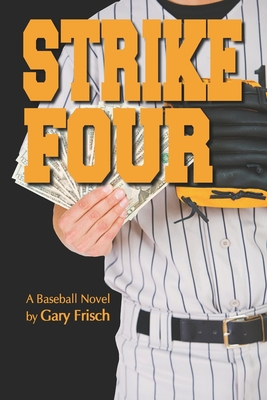 Strike Four
A Baseball Novel
Paperback

* Individual store prices may vary.
Other Editions of This Title:
Paperback (3/10/2020)
Description
Major League Baseball has been crippled by yet another players' strike, and the fans have had enough, tired of paying to see ballplayers with seven-figure egos but ten-cent work ethics. When baseball's commissioner floats the idea of enlisting the minor leaguers to keep revenues flowing, Lew Pearson, the aging player-manager of the Triple-A Indianapolis Outlaws, sees his chance to fulfill a lifelong dream. Having never had more than a "cup of coffee" in the big league, Lew leaves his wife and two young kids behind to play in the bigs, even though he knows he and his teammates will just be the pawns of the owners. Baseball runs deep in his blood - his father's own professional dreams were trampled on many years before - and despite the big asterisk that will accompany every game, it's an opportunity that beckons him.But no one, including Lew, the owners and the striking Major Leaguers, could predict how fans would embrace these farmhands, who take the field every day not for their big paychecks but purely for the love of the game. At first the crowds are small, but as the fan frenzy takes root in ballparks across the country, both sides of the strike confront a new normal, and an audacious plan takes shape in board rooms to determine once and for all whether the Major Leaguers or the minor leaguers will get the privilege of remaining in "the show."In the great tradition of Bull Durham, Field of Dreams and Major League, Strike Four delivers rousing on-field excitement as well as the off-field exploits of young and not-so-young ballplayers suddenly thrust into strange new circumstances. It is a tale of pride, determination, loss, growth and second chances, set against the groomed outfield grass and dusty base paths of America's baseball shrines.
Independently Published, 9781070562667, 222pp.
Publication Date: May 31, 2019