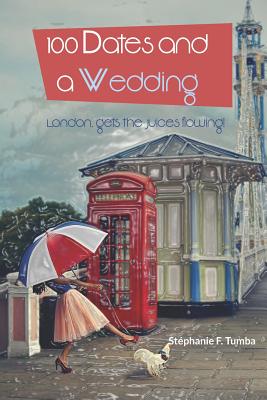 100 Dates and a Wedding
Paperback

* Individual store prices may vary.
Description
100 Dates & a Wedding narrates Val rie's dating experiences in London. She shares the lessons she learnt from them and relates the funniest, weirdest, and worst of her dating experiences in London. Val rie tells without concession, her disillusionment, her joys, and her own ambiguities. Newly divorced, lost, and in search of her new "Self", Val rie asks herself the questions that all women in her situation are led to ask: how do deal with a break-up after a long relationship? How to believe in love again after being defeated? How many dates, does it take, to find the "One"? 100? How many shags? Val rie won't tell... How many mistakes? Certainly plenty. Should you play the Game? Val rie never understood the rules. So, how do you meet the right one? Probably, after a few slaps on the face. Between the English's rules of dating, the expected texts, the expected loves, the misinterpreted messages, the words over-interpreted, and the language barrier, Val rie experienced the misunderstanding of love in all its splendour and the cultural clash at its worst. The road to love is not easy, but when you find it, you realise that somehow, you enjoyed the ride. We must all go through this, C'est la vie 100 Dates & a Wedding is a romantic Frenglish (mix of French and English) journal which will make your heart laugh out loud; it is filled with raw emotions and evinces the dating culture we are all experiencing today. But, beware 100 Dates and a Wedding doesn't bash on men, it spreads an inspirational message through Valerie's dates: you need to kiss a few frogs before getting that happy-ending story full of sparkling stars. 100 Dates and a Wedding is the perfect novel for a female of any age to engross herself into and delve into self-discovery through Val rie's inspiring journey.
Independently Published, 9781073571895, 460pp.
Publication Date: June 24, 2019