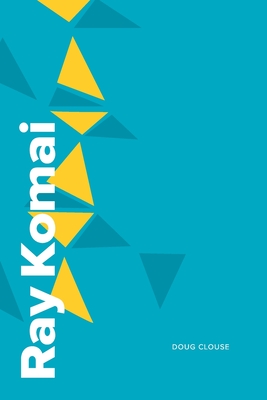 Ray Komai
Design for America
Paperback

* Individual store prices may vary.
Description
Second Edition.
With radiant talent, determined industry, and a cheerful disposition, designer Ray Komai built an unusual career. After forced removal to Manzanar, the World War II incarceration camp for Japanese-Americans, the Los Angeles native designed notable furniture, textiles, and magazines in New York City in the 1940s, 50s, and 60s. He left New York to design exhibitions and publications for the United States Information Service, promoting the country that had once put him behind barbed wire. Komai left behind beautiful work that provides insight into the relationship between design and nationalism.
This beautifully designed book, richly filled with full-color reproductions of Ray Komai's work and rarely seen photographs of his life, is available as a paperback and an e-book with with panel-view functionality.
The second edition features a new cover design and includes a small number of text revisions and additions, as well as new photographs of Komai's textiles, his famous armchair, and an exhibition about Ray Komai at Fordham University in New York.
Independently Published, 9781074361792, 190pp.
Publication Date: July 31, 2017