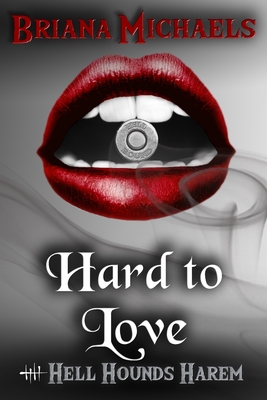 Hard to Love
Paperback

* Individual store prices may vary.
Description
She's come too far to fall now...
Tilly bit off more than she could chew when she agreed to help Valor and Bishop, and now she's choking on her decision. The consequences of her actions are stacking up and her time is running out, fast. She should have known better than to get involved. And now it's too late. No do overs. No second chances. Tilly is forced to face a truth that's hard to swallow - there's no returning to her life before the Hell Hounds. Not that she really wanted to anyway. Unfortunately, her place in the pack was temporary. Just like her. This is a Reverse Harem Novel with graphic language, sexual content, and violence. Don't step into this world unless you want to play with the big boys. And yeah, they run in packs. All the Hell Hounds do. Hard to Love is Book 2 in the Second Trilogy of the Hell Hounds Harem series. Must read entire trilogy in order.
Independently Published, 9781076022318, 314pp.
Publication Date: July 30, 2019