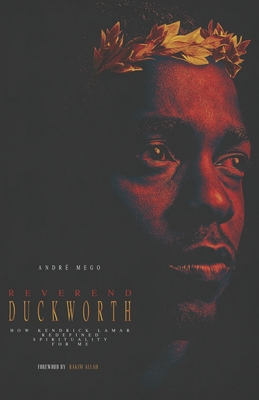 Reverend Duckworth (Paperback)
How Kendrick Lamar Redefined Spirituality for Me
Independently Published, 9781078035149, 132pp.
Publication Date: November 17, 2019
* Individual store prices may vary.
Description
Born out of the clash of inner-city oppression and jubilation, Hip Hop's meteoric rise to the top of Western culture has been partly defined by its initial designation as counter-culture by the mainstream. However, when counter-culture becomes mainstream, what then becomes counter-culture? In his seminal second publication, Reverend Duckworth, author and musician Andr Mego ponders this question - identifying faith's pivotal role in contemporary Hip-Hop culture and shedding light on its prevalence throughout the culture's history. Keeping in tune with the title of this publication, Mego uses the lyrical subject matter, media appearance, and cultural significance of lauded rapper and record producer Kendrick Lamar, to illustrate spirituality's significance in defining the genre and culture of Hip Hop.In its totality, Reverend Duckworth elicits the contentious battle between the secular and the religious. Written from the perspective of a fan, and an academic, this book will cause you to reflect upon your own relationships with the subject matter and seek your own answers to the author's burning questions.