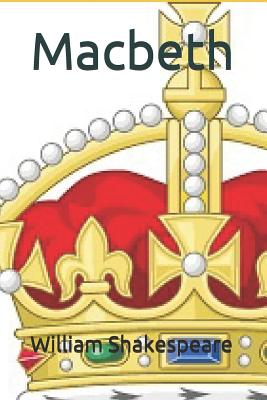 Macbeth (Paperback)
Independently Published, 9781081133733, 108pp.
Publication Date: July 17, 2019
Other Editions of This Title:
Paperback (3/1/2010)
Paperback (5/29/2010)
Paperback (4/20/2019)
Paperback (7/9/2019)
Paperback (1/23/2019)
Paperback (3/4/2009)
Paperback (5/29/2010)
Paperback (2/11/2009)
Paperback (5/29/2010)
Paperback (11/14/2017)
Paperback (6/4/2019)
Paperback (5/20/2009)
Paperback (6/22/2017)
Paperback (5/2/2016)
Paperback (5/30/2019)
Hardcover (10/17/2018)
Hardcover (11/2/2015)
Paperback (11/13/2018)
* Individual store prices may vary.
Description
William Shakespeare was an English poet, playwright and actor, widely regarded as both the greatest writer in the English language, and the world's pre-eminent dramatist.He is often called England's national poet, and the "Bard of Avon". His extant works, including collaborations, consist of approximately 39 plays,154 sonnets, two long narrative poems, and a few other verses, some of uncertain authorship. His plays have been translated into every major living language, and are performed more often than those of any other playwright.