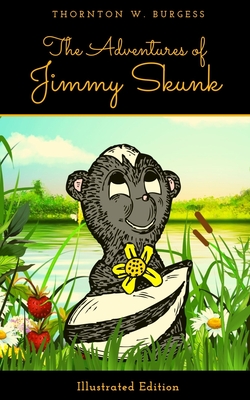 The Adventures Of Jimmy Skunk (Paperback)
Independently Published, 9781087475622, 90pp.
Publication Date: August 5, 2019
Other Editions of This Title:
Paperback (2/21/2013)
Paperback (3/1/2009)
Paperback (3/8/2010)
Hardcover (3/1/2009)
Hardcover (11/10/2017)
Paperback (11/12/2017)
Paperback (5/20/1994)
Paperback (3/1/2017)
Paperback (7/14/2018)
Library Binding (1/1/2018)
* Individual store prices may vary.
Description
That is why so many people are forever getting into trouble. He won't keep still. No, Sir, he won't keep still unless he is made to. Once let him get started there is no knowing where he will stop. Peter Rabbit had just seen Jimmy Skunk disappear inside an old barrel, lying on its side at the top of the hill, and at once the Imp of Mischief began to whisper to Peter. Of course Peter shouldn't have listened. Certainly not. But he did. You know Peter dearly loves a joke when it is on some one else. He sat right where he was and watched to see if Jimmy would come out of the barrel. Jimmy didn't come out, and after a little Peter stole over to the barrel and peeped inside. There was Jimmy Skunk curled up for a nap. Peter tiptoed away very softly. All the time the Imp of Mischief was whispering to him that this was a splendid chance to play a joke on Jimmy. You know it is very easy to play a joke on any one who is asleep. Peter doesn't often have a chance to play a joke on Jimmy Skunk. It isn't a very safe thing to do, not if Jimmy is awake. No one knows that better than Peter. - Taken from "The Adventures of Jimmy Skunk" written by Thornton W. Burgess.