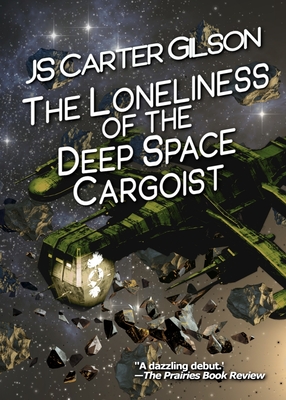 The Loneliness of the Deep Space Cargoist (Paperback)
Jeffrey Gilson, 9781087856513, 134pp.
Publication Date: May 26, 2020
* Individual store prices may vary.
Description
Inez Stanton is a cargoist, that rare breed of adventurer who takes to deep space solo, ferrying valuable cargo for the Tenth Great and Glorious Browns Company. It's usually an uneventful, quiet life. But now, the worst thing imaginable for a cargoist has happened. A collision with space debris has left a large hole in her ship, nearly crippling it. And that might not be the worst part.

The totalitarian Free Earth, led by the populist Brother Lin, has also lost a ship on this lane, and is intent on finding out why. The Company wants their cargo delivered and can enforce steep penalties if she doesn't succeed. With the nearest waystation three days away, death in the cold vacuum of space is a distinct possibility as well.

Inez begins to wonder if the mess she's in could be related to her own past. The clock is ticking for her to deliver her cargo. But will she want to when she finds out what she's actually carrying?
About the Author
JS Carter Gilson lives in Nashua, NH with his wife, two cats and two guinea pigs. He is the author of THE LONELINESS OF THE DEEP SPACE CARGOIST (first of the Cargoist series), and FIENDS OF THE HUB, his first novel. You can find him on social media where he would love to know if you liked his books.