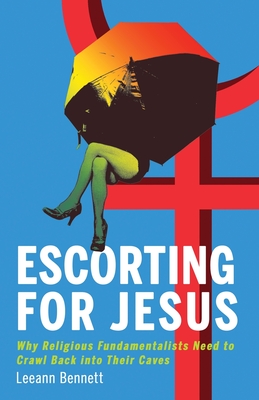 Escorting for Jesus
Why Religious Fundamentalists Need to Crawl Back to Their Caves
Paperback

* Individual store prices may vary.
Description
In parts scholarly work, memoir, and polemic, Escorting for Jesus: Why Religious Fundamentalists Need to Crawl Back to Their Caves recounts the circus adventures of a volunteer escort at a family planning clinic. The inevitable collision among race, class, gender, religion, and philosophy issues inherent within this cultural caldron is sometimes hilarious, sometimes tragic, and pretty much always compelling. Through this work, the author examines her own understandings of life, religion, racism, sexism, and reproductive justice.
Escorting for Jesus is a no-holds-barred commentary on the reality faced by those who undergo horrific verbal abuse at the hands of religious fanatics at a clinic in the South, a place where the political climate for people seeking to terminate their pregnancies is among the most hostile in the nation. The author eviscerates pro-life arguments based mostly on biblical interpretation. She goes on to fervently defend reproductive justice, that is the right of everyone to determine whether or not to have children, when to have them if desired, and the resources to raise them in healthy environments.
Roe vs. Wade is seriously threatened by death from a thousand microcuts. To fight back against the inherent misogyny and injustice of the pro-life movement and to reclaim our secular heritage, the author calls for progressives to stand up politically to the squeaky wheel, religious fanatic minority attempting to stuff their beliefs down the throats of everyone in our country. Should we continue to sit idly by, we risk losing a lot more than simple access to safe and complete healthcare.
Leeann Bennett, 9781087872254, 236pp.
Publication Date: March 18, 2020