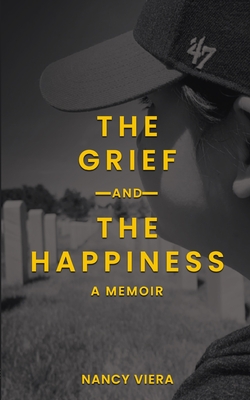 The Grief and The Happiness
Paperback

* Individual store prices may vary.
Description
In this memoir, Nancy Viera tells her story of resilience, healing, and moving forward with grief in one hand, and happiness in the other. Her son's father passed away unexpectedly in 2016 at age 33. He had been diagnosed with post-traumatic stress disorder, anxiety, and depression years before that, as a result of four years in a war zone. At the time of his death their son, James was six years old, and Nancy was the one to break his heart with the news. It shattered her to see his pain. In losing Jim, Nancy finds healing and learns how to parent through grief interwoven with happiness.
Praise For The Grief and The Happiness…
I read this vulnerable memoir in one sitting, it was a quick read. Nancy Viera gives readers an intimate look at her life, and how she has moved forward after tragedy. She exposes betrayal, her journey of grief and the power of forgiveness. From one raw moment to the next, the story unraveled layers of happiness. I was deeply inspired by the kindness of the airline representative and moments later left heartbroken at Urquhart Castle. This book is beautiful, funny, strong - everything little James would hope for. Perfection, because the story is hers to tell
de Colores Publishing, 9781087946085, 120pp.
Publication Date: January 20, 2021
About the Author
Nancy Viera is from Denver, Colorado where she lives with her son James and dog Troy. She's lived in Mexico and Colorado for most of her life and spends her time reading, singing and dancing in her living room, hiking, and traveling.