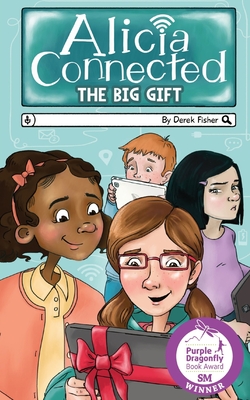 Alicia Connected
The Big Gift
Paperback

* Individual store prices may vary.
Description
Alicia has finally entered a new world of technology when her parents give her a tablet for her birthday. She has seen the many uses of this technology through her friends as they access apps and games that Alicia has yet to experience. Until now. But using such technology can bring a set of challenges that are new to both Alicia and her parents. Understanding the different apps and games and how to use them properly can be tricky. Will Alicia know how to use it in a way that is fun and allows her to connect with her friends while being safe? Will she be able to avoid some of the more problematic interactions while using this technology? Both her and her parents learn how to provide a safe and fun environment for Alicia as she jumps headfirst into using technology.
Securely Built, 9781087957784, 74pp.
Publication Date: April 10, 2021