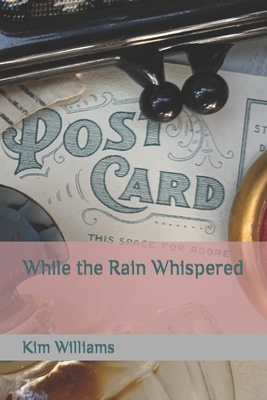 While the Rain Whispered (Paperback)
Independently Published, 9781088763094, 190pp.
Publication Date: October 12, 2019
* Individual store prices may vary.
Description
As the Great Depression begins to ease, Clara Williams knows she has a good life. From the day Papa returned to her and Momma years before, her life in rural Layton, Texas was filled with family, friends, love, and faith. Yet, coming of age, Clara finds she is not content. A longing for more than the life she knows makes her both restless and frustrated. She wonders if God would place such curiosity in her and leave it unfulfilled. Clara is certain the stories she writes for children contain more adventure than her reality. When opportunity presents itself at last, Clara must decide if she is willing to risk what is familiar for what is unknown. Wallace James knew as a young teenager what he wanted out of life and worked toward it for years. He enjoys life in Layton, Texas and finds peace in the people and surroundings he knows as family and home. Having built a humble, yet respectable business, despite the Great Depression, he is ready to act on his romantic feelings for the girl who captured his heart years ago. Yet, unforeseen circumstances threaten his plans and force him to examine his faith. Must he accept a life he never wanted?While the Rain Whispered is the third and final installment in the Letters to Layton series based on true events. From the first chapter of book one, readers follow the lives of Ben, Katherine, Lena, and Clara, and come to know the town and people that surround these characters. Though written as part of a series, this story has a life of its own. Readers can experience the earlier happenings of the Layton characters in Among the Crepe Myrtles and When the Butterflies Dance.