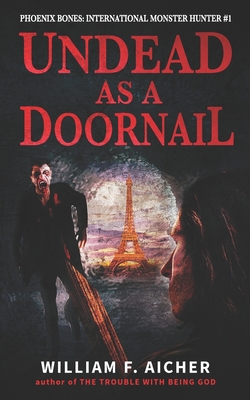 Undead as a Doornail (Paperback)
Independently Published, 9781089408543, 284pp.
Publication Date: August 12, 2019
* Individual store prices may vary.
Description
"I was already dead by the time I was born, and I've died a lot of times since then. But somehow, someway, I came back. I always come back. My name is Phoenix Bones, and I hunt monsters."----------------The first novel in the International Monster Hunter series introduces Phoenix Bones, self-trained bane of the things that go bump in the night.Phoenix knows what horrors lurk in the shadows. When he overhears a police scanner report of a teenage girl missing from her bedroom without a trace, he knows something sinister is afoot. His worst fears are confirmed when the trail leads him to a ghastly scene in the catacombs of Paris ... and the vile truth of the vampire underground's evil plans.