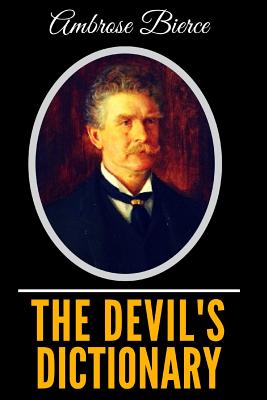 The Devil's Dictionary
Paperback

* Individual store prices may vary.
Other Editions of This Title:
Paperback (1/1/1999)
Paperback (10/3/2005)
Paperback (8/2/2020)
Paperback (8/2/2020)
Paperback (11/6/2011)
Paperback (10/27/2013)
Paperback (4/29/2020)
Paperback (9/25/2019)
Paperback (9/26/2020)
Paperback (9/9/2014)
Paperback (11/23/2016)
Paperback (11/1/2020)
Paperback (8/6/2007)
Paperback (1/10/2005)
Description
The Devil's Dictionary was begun in a weekly paper in 1881, and was continued in a desultory way at long intervals until 1906. In that year a large part of it was published in covers with the title The Cynic's Word Book, a name which the author had not the power to reject or happiness to approve. Meantime, too, some of the enterprising humorists of the country had helped themselves to such parts of the work as served their needs, and many of its definitions, anecdotes, phrases and so forth, had become more or less current in popular speech. This explanation is made, not with any pride of priority in tries, but in simple denial of possible charges of plagiarism, which is no trifle. In merely resuming his own the author hopes to be held guiltless by those to whom the work is addressed-enlightened souls who prefer dry wines to sweet, sense to sentiment, wit to humor and clean English to slang. - Taken from "The Devils'sDictionary" written by Ambrose Bierce.
Independently Published, 9781090643896, 238pp.
Publication Date: March 16, 2019