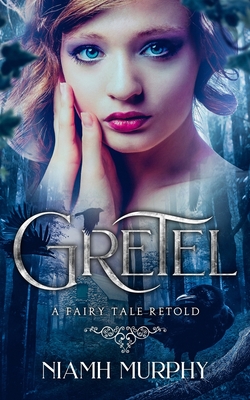 Gretel
A Fairytale Retold [Novella]: A Lesbian Romance
Paperback

* Individual store prices may vary.
Description
Once in a while love gives us a fairy tale...
"a truly imaginative, inventive, and ingenious re-telling of such a beloved classic." - ★★★★★
"it's a beautiful variation on the timeless fairy tale" - ★★★★★
"Beautifully imagined" - ★★★★★

Tormented by a pack of bloodthirsty wolves, Hans and his sister Gretel, run for their lives.

Desperation leads them into the comforting arms of a beautiful woman who asks for nothing in return for her kindness. While Gretel finds herself drawn to the seductress, Hans grows suspicious of her motives. Torn between a brother she adores and a woman she can't help but admire, Gretel is forced to make a choice.

Will sibling bonds override the lure of a newfound love?

Find out in this exciting adult fairy tale full of action, adventure, and romance.

'Gretel: A Fairytale Retold' is a thrilling adaptation of a classic fairytale for fans of Angela Carter's 'Bloody Chamber' and Malinda Lo's modern classic, 'Ash'. It is a six-chapter short story of just over 12,400 words and contains some explicit passages.

This book is for anyone who loves:
Lesbian Fairy Tales

Lesbian Romance
Young Adult and New Adult Fiction
Action Adventure Stories
Exciting stories with Strong Female Lead Characters
Historical Fiction

Fantasy Fiction

Rollicking Adventures with Sapphic Romance
Independently Published, 9781091878419, 54pp.
Publication Date: June 27, 2019