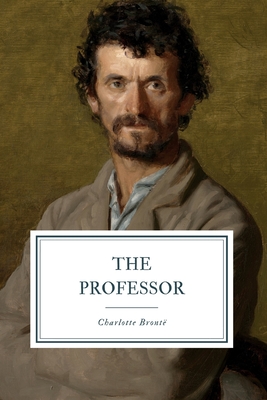 The Professor (Paperback)
Independently Published, 9781092276641, 230pp.
Publication Date: March 31, 2019
Other Editions of This Title:
Digital Audiobook (12/31/2005)
Paperback (9/7/2018)
Paperback (1/25/2014)
Paperback (4/30/2016)
Paperback (7/31/2003)
Paperback (4/14/2015)
Paperback (3/25/2017)
Paperback (2/27/2020)
Paperback (5/2/2013)
Paperback (2/11/2009)
Paperback (4/1/2020)
Paperback (12/1/2015)
Paperback (3/23/2018)
Paperback (3/10/2014)
Paperback (5/16/2014)
* Individual store prices may vary.
Description
Orphelin depuis l'enfance, William Crimsworth tudie dans la prestigieuse cole d'Eton, gr ce l'aide financi re de sa famille. la fin de ses tudes, il rejoint son fr re a n Edward, qui m ne carri re dans l'industrie. Mais les deux fr res ne s'entendent pas: victime du caract re irascible d'Edward, William choisit de s'exiler en Belgique. Une nouvelle vie s'offre lui dans un pensionnat pour gar ons Bruxelles, o il devient professeur d'anglais. Int gre et pragmatique, William est vite remarqu . On lui propose d'enseigner galement dans le pensionnat pour demoiselles . Sous le charme de sa directrice, Mlle Reuter, il lui ouvre son coeur... et apprend qu'elle est sur le point de se marier. Mais lorsqu'il s' prend par la suite de Frances Henri, la professeure de couture, c'est Mlle Reuter qui en prend ombrage. Et un matin, sans pr venir, William apprend que Mrs Henri a chang d' tablissement... The Professor (Le Professeur) (1857), publi par Smith, Elder and Co titre posthume, l'initiative du R v rend Arthur Bell Nicholls, est le premier roman de Charlotte, qu'aucun diteur n'avait accept en 1847. C'est sans doute le moins r ussi des quatre, fauss qu'il est par le point de vue choisi, une sorte d'autobiographie au masculin. Extrait: La danse commen a: j'aurais, si l'on m'e t pr sent quelque jeune fille intelligente et belle, j'aurais aim lui montrer que je pouvais ressentir la joie qu'on peut avoir pancher le trop-plein de son esprit, et lui prouver que je savais faire partager mon plaisir; mais je n' tais l qu'une masse inerte, un peu moins qu'un meuble; personne ne se doutait que je fusse un tre pensant, ayant une voix et un coeur. Des femmes souriantes passaient devant mes yeux, emport es par la valse; mais leurs sourires se prodiguaient d'autres qu' moi; leur taille souple et gracieuse tait soutenue par d'autres mains que les miennes.