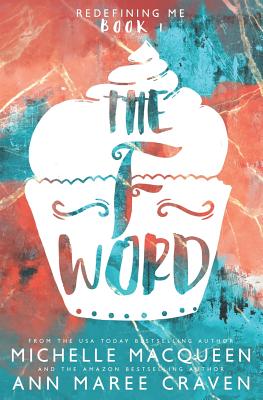 The F Word (Paperback)
Independently Published, 9781093634518, 242pp.
Publication Date: April 11, 2019
* Individual store prices may vary.
Description
One party.

One accident.

Six lives changed forever.
Peyton Callahan refuses to let the F word define her
She has always remained body positive, never letting others' perceptions color her view of herself. But after the accident that claimed her brother's life, Peyton's weight spirals out of control, and she succumbs to the label her peers forced on her years ago.
The fat girl.
In the aftermath of tragedy, Peyton's world falls apart and worst of all, her best friend and almost-boyfriend, Cameron, leaves her behind, too damaged and heartbroken to ever see her the way he once had.
Cameron Tucker-the jock and all around track god-believes he lost everything the night a car accident sent him and his friends plunging over Defiance Falls.
His friend Cooper: Dead.
Cameron's Olympic dream: Gone.
And Peyton: Will never look at him the same way again.
So, he does what he once did best, he runs, escaping Twin Rivers and everyone in it, never expecting to return, never imagining he'd have to face the girl he left behind.
Eighteen months later, he is no longer the boy any of them remember. Except Peyton. No matter how hard he tries to hide, she still sees him, still believes in him.
What will she say when she discovers just how broken he is?
or
Not Currently Available for Direct Purchase