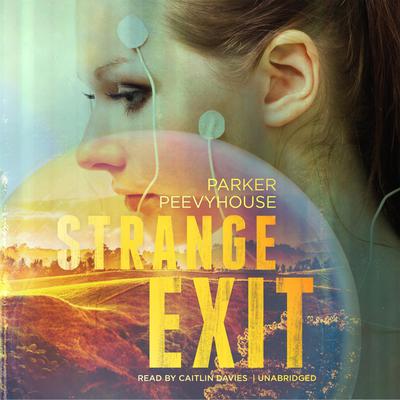 Strange Exit (Digital Audiobook)
Publication Date: April 13, 2020
Other Editions of This Title:
Paperback (4/27/2021)
Hardcover (1/14/2020)
MP3 CD (4/14/2020)
Compact Disc (4/14/2020)
Description
Strange Exit is a suspenseful, near-future, stand-alone thriller by Parker Peevyhouse, perfect for fans of Kass Morgan's The 100 and Patrick Ness's More Than This.
Seventeen-year-old Lake spends her days searching a strange, post-apocalyptic landscape for people who have forgotten one very important thing: this isn't reality. Everyone she meets is a passenger aboard a ship that's been orbiting Earth since a nuclear event. The simulation that was supposed to prepare them all for life after the apocalypse has trapped their minds in a shared virtual reality and their bodies in stasis chambers.
No one can get off the ship until all of the passengers are out of the sim, and no one can get out of the sim unless they believe it's a simulation. It's up to Lake to help them remember.
When Lake reveals the truth to a fellow passenger, seventeen-year-old Taren, he joins her mission to find everyone, persuade them that they've forgotten reality, and wake them up. But time's running out before the simulation completely deconstructs, and soon Taren is deciding who's worth saving and who must be sacrificed for the greater good. Now, Lake has no choice but to pit herself against Taren in a race to find the secret heart of the sim, where something awaits that will either save them or destroy them all.
About the Author
Parker Peevyhouse is the author of The Echo Room and the critically acclaimed collection of novellas, Where Futures End, which was named a best book for teens by the New York Public Library, Chicago Public Library, and Bank Street. A former bookseller, Parker lives in the San Francisco Bay Area and works in education.