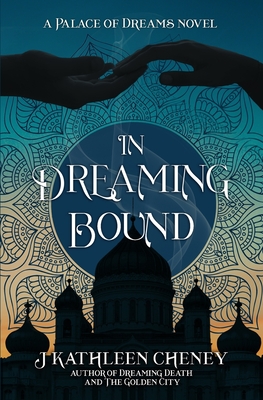 In Dreaming Bound
Paperback

* Individual store prices may vary.
Description
What does it mean to be bound? Mikael and Shironne have known for a month now that they are bound, but neither truly knows what their future holds.When Shironne is kidnapped, Mikael uses the nascent tie between them to get her back, and to keep her safe, Shironne is placed among the Family in their underground Fortress. As long as she's within those walls, outsiders can't get to her. That leaves Mikael working to discover who would steal her away in the first place. Her ability to creep into others' thoughts, memories, and dreams is unprecedented, but who would be able to use that?And Shironne must deal with a new and frustrating way of life, where contact with adults-including Mikael-is strictly curtailed and her time is constantly monitored. She also has to live among a yeargroup, and the Sixteens are not the calm, unemotional Family she's accustomed to seeing from a distance. They have their own problems and petty jealousies, not too different from her own sisters. Finding her place among them is going to be a challenge.Fortunately, Shironne can access Mikael's thoughts to guide her in her new life... while for some reason, he can't access hers, leaving him without guidance at times when he could definitely use it.
Independently Published, 9781096744221, 406pp.
Publication Date: May 8, 2019