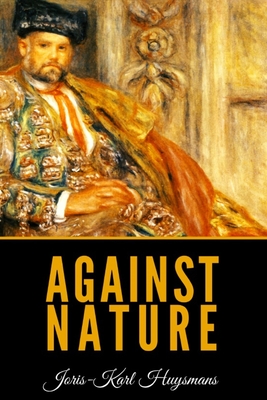 Against Nature (Paperback)
Independently Published, 9781097129959, 178pp.
Publication Date: May 6, 2019
Other Editions of This Title:
Paperback (6/13/2011)
Paperback (1/14/2009)
Hardcover (4/3/2018)
Paperback (8/1/2009)
Paperback (2/24/2004)
Paperback (5/22/2015)
Paperback (12/16/2015)
Paperback (2/1/2011)
* Individual store prices may vary.
Description
No doubt the gradual degeneration of this ancient house had followed a regular and unbroken course; the progressive effemination of the men had gone on continuously from bad to worse. Moreover, to complete the deteriorating effect of time, the Des Esseintes had for centuries been in the habit of intermarrying among themselves, thus wasting the small remains of their original vigour and energy. Sole surviving descendant of this family, once so numerous that it covered nearly all the domains of the Ile-de-France and of La Brie, was the Duc Jean des Esseintes, a frail young man of thirty, anaemic and nervous, with hollow cheeks, eyes of a cold, steely blue, a small but still straight nose, and long, slender hands. By a curious accident of heredity, this last scion of a race bore a strong resemblance to the far-o ancestor, the mignon of Princes, from whom he had got the pointed beard of the very palest possible blonde and the ambiguous look of the eyes, at once languid and energetic in expression, which marked the portrait. - Taken from "Against Nature" written by Joris-Karl Huysmans.