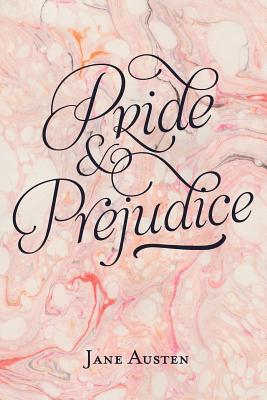 Pride And Prejudice
Paperback

* Individual store prices may vary.
Other Editions of This Title:
Paperback (6/10/2018)
Paperback (12/12/2016)
Paperback (6/10/2018)
Paperback (5/20/2019)
Paperback (4/15/2019)
Paperback (7/2/2018)
Paperback (1/5/2011)
Paperback (9/24/2014)
Paperback (10/19/2007)
Paperback (6/8/2019)
Paperback (1/1/2016)
Paperback (5/7/2019)
Paperback (4/5/2011)
Paperback (3/7/2018)
Paperback (2/4/2009)
Paperback (1/6/2018)
Paperback (5/30/2019)
Hardcover (7/1/2006)
Hardcover (7/25/2013)
Description
Pride and Prejudice by Jane Austen was first published in 1813. Its original title was First Impressions. The novel follows the main character, Elizabeth Bennet, as she deals with issues of manners & morality, education & upbringing, and most of all marriage in the landed gentry of British society. Set in Meryton, Hertfordshire in England in the early 19th century, Pride and Prejudice tells the story of Mr and Mrs Bennet's five unmarried daughters after the rich and eligible Mr Bingley and his status-conscious friend, Mr Darcy, have moved into their neighbourhood. For about two hundred years readers have been mesmerised by the love story of Mr Darcy and Miss Elizabeth who managed to correct the mistake of pride and prejudice.
Independently Published, 9781097220816, 360pp.
Publication Date: May 7, 2019