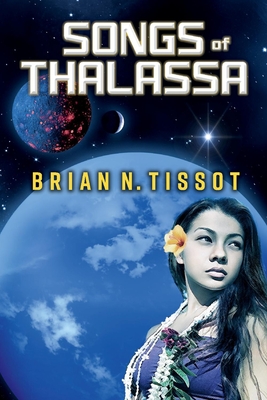 Songs of Thalassa (Songs of the Universe #1) (Paperback)
BookBaby, 9781098301507, 320pp.
Publication Date: April 1, 2020
* Individual store prices may vary.
Description
In a future where sporting competitions take place on distant planets, a Hawaiian surfer seeks to reclaim her fame and followers while defeating her nemesis once and for all.After a surfing accident claims her career and nearly takes her life, surfer Sage Thompson is at a crossroads. Still mourning her astronaut father's death on a mission to ocean planet Thalassa, a tragedy she might be able to put behind her with the help of her fans—if they still believed in her—she's not sure what to do, where to go, or how to move on. But when Milo challenges her to a contest on the ocean planet Thalassa, the asteroid- and tsunami-ravaged world that stole her father, she'll discover that she not only still has what it takes to win, but once she hears the songs of Thalassa, winning might not be the most important thing.Songs of Thalassa will appeal to fans of Island of the Blue Dolphins, The Martian, and Contact, and features a young woman on a journey of self-discovery struggling to develop a sense of place and connections between herself, her culture, and the universe on a virgin ocean planet.
About the Author
Brian Tissot is a marine ecologist and surfer living on the far Northern California coast. As a scientist and surfer, he has dedicated his life to exploring the world's waves and oceans and leading research on coral reefs and the deep sea. He has authored numerous scientific papers and his work has been featured in popular media and films.