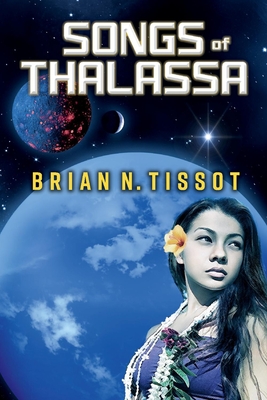 Songs of Thalassa (Songs of the Universe #1)
Paperback

* Individual store prices may vary.
Description
On a mission to surf the monster waves of the ocean planet Thalassa, Sage encounters something she didn't expect--sentient life. As her quest for fame turns to one of survival and she must mobilize the clans of the cetacean-like Nesoi to stop the destruction of the planet she does the only thing that works--sing.

Songs of Thalassa is a beautiful out-of-this world adventure story that takes you on an aquatic, competitive, athletic and emotional journey through the lens of Sage, a young Hawaiian water woman as she explores the novel wildlife and geography of Thalassa guided by her Hawaiian elders and ancestors. Not only is it an unusual adventure of survival, but it's also a tale of natural beauty and personal discovery of a resilient young girl stranded far from Earth and forced to face her destiny.

The story creatively weaves the fields of marine ecology, geology, natural history, and astronomy into a fascinating tale that empowers female leaders and Earth caretakers to stand up and protect our home planet.

Songs of Thalassa will appeal to fans of Island of the Blue Dolphins, The Martian, and Contact, and features a young woman on a journey of self-discovery struggling to develop a sense of place and connections between herself, her culture, and the universe on a virgin ocean planet.
BookBaby, 9781098301507, 320pp.
Publication Date: April 1, 2020
About the Author
Brian Tissot is a marine ecologist and surfer living on the far Northern California coast. As a scientist and surfer, he has dedicated his life to exploring the world's waves and oceans and leading research on coral reefs and the deep sea. He has authored numerous scientific papers and his work has been featured in popular media and films.
or
Not Currently Available for Direct Purchase