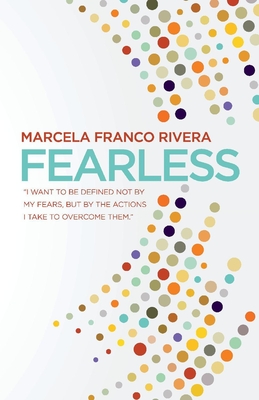 Fearless
"I want to be defined not by my fears, but by the actions I take to overcome them."
Paperback

* Individual store prices may vary.
Other Editions of This Title:
Paperback (11/13/2020)
Description
What would you do if you weren't afraid? In this compilation of inspirational and personal essays which aim to answer that question, readers will find a space to reflect, set their own tone when it comes to thinking about fear, and explore the actions they would take and decisions they would make if fear never entered the equation. The Fearless reader is a woman with big dreams—and big doubts. An overthinker, she fears her own vulnerability and wears a brave mask to help her get through the day. She thinks that putting her family first means that she comes second, and that hard work will compensate for a lack of self-love. She fears being who she wants to be. But what she doesn't know is that pretending to be brave makes her brave. Inspired by the author's own journey to fearlessness, it aims to inspire anyone who has ever faced a fear to answer the question: "What would I do if I weren't afraid?"
BookBaby, 9781098306243, 92pp.
Publication Date: August 17, 2020
About the Author
Marcela Franco Rivera was born in Honduras. After a successful eight-year career in corporate logistics, she decided it was time to pursue one of her ultimate life goals: creating inspiration through books. She is passionate about the self-empowerment that comes with overcoming fears, and how a book can inspire us to change our lives. Fearless is her first book.