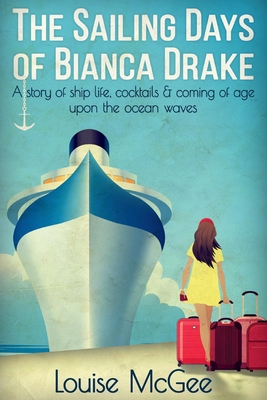 The Sailing Days Of Bianca Drake
Paperback

* Individual store prices may vary.
Description
Twenty-three year old Bianca Drake is about to embark on the biggest adventure of her young life, leaving home for the very first time and joining the crew of the 'Lady Anne' on a six month cruise around the world. Bianca's whistle-stop tour of the seven seas doesn't always meet smooth water. Balancing the demands of her new boss, Cynthia, while launching thrill-filled trips ashore with her new best friend Max, this voyage will introduce Bianca to the highs and lows of the real world!

"The Sailing Days of Bianca Drake" is a hilarious coming of age tale that delights and captures readers of all ages! This semi-autobiographical story introduces the intrigues of romance and the hazards of new responsibility on the life of a young girl setting out on her first adventure.
BookBaby, 9781098357962, 242pp.
Publication Date: May 24, 2021
About the Author
Louise McGee spent six years sailing the seven seas, keeping a diary of all her wonderful friends and experiences along the way, the end product finally being— Bianca Drake. She hopes you enjoy the story as much as she did creating it!