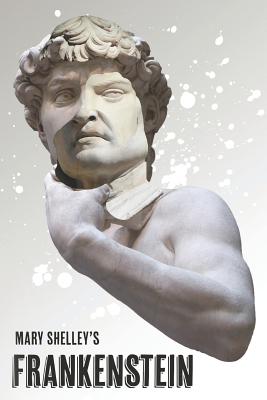 Frankenstein
or, The Modern Prometheus
Paperback

* Individual store prices may vary.
Other Editions of This Title:
Paperback (4/17/2017)
Paperback (3/4/2014)
Paperback (11/19/2016)
Paperback (1/5/2021)
Paperback (12/22/2020)
Paperback (6/24/2020)
Paperback (5/13/2017)
Paperback (9/24/2015)
Paperback (12/30/2020)
Paperback (2/21/2021)
Paperback (1/15/2014)
Paperback (4/23/2016)
Paperback (1/27/2021)
Paperback (10/16/2017)
Paperback (3/7/2021)
Paperback (10/23/2015)
Hardcover (1/20/2016)
Description
Frankenstein by Mary Wollstonecraft Shelley "If I cannot inspire love, I will cause fear " It starts one freezing morning, a man wanders alone across the Arctic ice and is rescued from starvation by a captain of a ship. Dr Victor Frankenstein's story is one of ambition, hubris, murder, alienation and revenge. As a younger scientist he breaks moral boundaries in order to mimic God and create life. But his creation is a monster stitched together from grave-robbed body parts who has no place in the world, and his life can only lead to tragedy and isolation.Mary Shelly's gothic tale is one of the greatest horror stories ever published and considered by some to be the first science fiction novel.
Independently Published, 9781099518584, 142pp.
Publication Date: May 21, 2019