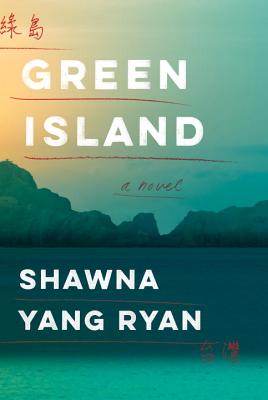 Green Island
A novel
Hardcover

* Individual store prices may vary.
Other Editions of This Title:
Paperback (1/10/2017)
March 2016 Indie Next List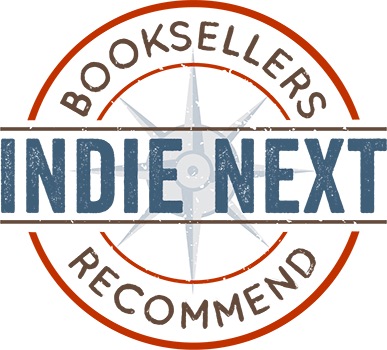 "Like Vaddey Ratner's In the Shadow of the Banyan, Ryan's heartbreaking novel takes readers to an island with a history unknown to many: Taiwan. Rarely portrayed in a work of fiction, Taiwan is an island of complex political relations, families torn apart by political unrest, and a lush and beautiful physical landscape. Told in luscious prose, Green Island teaches readers about the humanity of mankind, the brutality of political power and unrest, and why some secrets are never told. I cannot wait to handsell this!"
— Annie Philbrick (E), Bank Square Books (DO NOT USE), Mystic, CT
View the List
Description
"Shawna Yang Ryan's propulsive storytelling carries us through a bloody time in Taiwanese history, its implications still reverberating today. The story is haunted by questions about whether Taiwan is a part of China or its own country, what the costs are of standing up for one's beliefs and by the choices made by one father and his daughter. Green Island is a tough, unsentimental and moving novel that is a memorial not only to the heroes, but also to the survivors." —Viet Thanh Nguyen, Pulitzer Prize-winning author of The Sympathizer

A stunning story of love, betrayal, and family, set against the backdrop of a changing Taiwan over the course of the twentieth century.

February 28, 1947: Trapped inside the family home amid an uprising that has rocked Taipei, Dr. Tsai delivers his youngest daughter, the unnamed narrator of Green Island, just after midnight as the city is plunged into martial law. In the following weeks, as the Chinese Nationalists act to crush the opposition, Dr. Tsai becomes one of the many thousands of people dragged away from their families and thrown into prison. His return, after more than a decade, is marked by alienation from his loved ones and paranoia among his community—conflicts that loom over the growing bond he forms with his youngest daughter. Years later, this troubled past follows her to the United States, where, as a mother and a wife, she too is forced to decide between what is right and what might save her family—the same choice she witnessed her father make many years before.  

As the novel sweeps across six decades and two continents, the life of the narrator shadows the course of Taiwan's history from the end of Japanese colonial rule to the decades under martial law and, finally, to Taiwan's transformation into a democracy. But, above all, Green Island is a lush and lyrical story of a family and a nation grappling with the nuances of complicity and survival, raising the question: how far would you be willing to go for the ones you love?
Praise For Green Island: A novel…
"Ryan's beautifully woven novel spanning more than 50 years shares many untold and unknown stories of this time in Taiwan's history, weaving a well-imagined tale of sacrifice, loyalty, and heartache . . . History buffs and literary fiction lovers alike will appreciate the ways that Green Island depicts episodes from Taiwan's troubling and often horrifying past with poetry and lyricism . . . Ryan has taken an admirable step towards unearthing the countless stories of Taiwan that demand to be told." —Kim Liao, The Rumpus

"Moving and suspenseful . . . Green Island has few heroes, but it's full of compassion for life's survivors. Ryan's rich portrayal of family life deepens the suspense. . . . An epic story worthy of a complex and determined people." —Clark Crutchfield, Richmond Times-Dispatch

"Beautifully written, paced nearly perfectly and above all heartfelt, a work that reaffirms the unique power of art to entertain and to educate. By humanizing history and drawing us into the intimate lives of a single family caught in the waves of history, it creates an emotional bond between the reader and subject that not even the best work of non-fiction can accomplish. By doing so, it positions itself as an important work in Taiwan's often uneven efforts to make itself known and understood more widely." —J. Michael Cole, Thinking Taiwan
 
"A compelling story of love, family and self-reckoning that also happens to illuminate this part of history for many American readers who have no doubt never heard of any of these events." —HapaMama.com

"A richly written and ambitious book . . . a treat for readers of historical novels [that will] educate many . . . There is vivid realness in the writing, as though one were reading the account of someone who was recollecting personal memory." —Catalina Rebuyan, Malaysia Star
 
"This heartbreaking novel takes readers to an island with a history unknown to many: Taiwan. Told in luscious prose, 'Green Island' teaches readers about the humanity of mankind, the brutality of political power and unrest, and why some secrets are never told." —Annie Philbrick, Bank Square Books, Boston Globe "Pick of the Week" 
 
"Precise and poetic . . . Ryan grants readers a closer look at the deep connections between familial love and the inescapability of history, both personal and political. This is a significant work, full of carefully researched detail that results in a moving and indelible story." —Publishers Weekly

"A sweeping story, as epic in scope as the story is intimate." —Barbara VanDenburgh, The Arizona Republic
 
"Gripping: a triumph of sustained focus on unusually thorny material . . .  But Green Island is much more than a historical novel. It's also a family epic." —Claire Hopley, The Washington Times

"At its heart this book is about identity, how we draw our personal identity from the places we call home and how difficult that can be when the identity of your home is uncertain. The authenticity of the writing, the ability to re-create the people and places of a very particular and personal history is reminiscent of Jhumpa Lahiri and Junot Diaz. Shawna Yang Ryan finds a way to incorporate this history into her narrative in a way that's both compelling and accessible. . . Although the novel is large in scope at no point does it feel overwhelming." —Nicholas LaRousse, Everyday eBook

"An intricate, gracefully told tale that blends war history, suspense and a woman's coming-of-age and beyond. . . The pages bloom with description, with a photolike sense of place. . . And throughout Green Island is an aching sense of the idea of home." —Moira Macdonald, The Seattle Times
 
"Remarkably compelling. . . As much a gripping narrative of an evolving Taiwan as an exquisitely crafted story of one family's devotion and compromises." —Janine Oshiro, Honolulu Star Advertiser
 
"Ryan paints a chilling, convincing picture of Taiwan [that] stands as a tribute to the flawed survivors of [its] history." —Steph Cha, Los Angeles Times

"[An] engrossing epic. . . Absorbing and affecting, this powerful tale explores the bond between a father and daughter, the compromises they are forced to make, and the prices they pay in their quest for freedom." —Kristine Huntley, Booklist (starred)

"Epic. . . The narrative works movingly on many different levels but especially on the personal and the political." —Kirkus Reviews

Knopf, 9781101874257, 400pp.
Publication Date: February 23, 2016
About the Author
SHAWNA YANG RYAN is a former Fulbright scholar and the author of one previous novel, Water Ghosts; she teaches in the Creative Writing Program at the University of Hawai'i at Mānoa. Her short fiction has appeared in ZYZZYVA, The Asian American Literary Review, Kartika Review, and Berkeley Fiction Review. She lives in Honolulu.

www.shawnayangryan.com 
or
Not Currently Available for Direct Purchase