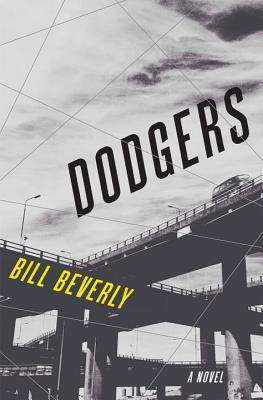 Dodgers (Hardcover)
A Novel
Crown, 9781101903735, 304pp.
Publication Date: April 5, 2016
Other Editions of This Title:
Digital Audiobook (4/4/2016)
Paperback (1/3/2017)
CD-Audio (4/5/2016)
Hardcover (3/30/2016)
* Individual store prices may vary.
April 2016 Indie Next List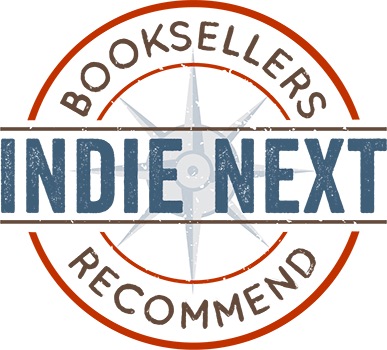 "Four young black men, following orders, leave their tightly bound South Central Los Angeles community, and drive across the country to perform a hit to prevent a witness from testifying against their boss. They are ghetto born, raised, and trained, so they have outlaw skills and the resulting respect in their community. In wide-open America, they are profoundly out of their comfort zone. What each young man does with his skills, wits, sense of duty, and -- for one in particular -- a dawning sense of what the future holds for such a lifestyle, forms the core of this powerful novel. Provocative, gripping, and timely, Dodgers is a riveting read that leaves a lasting impression."
— Sheryl Cotleur (E), Copperfield's Books, Sebastopol, CA
View the List
Description
Dodgers is a dark, unforgettable coming-of-age journey that recalls the very best of Richard Price, Denis Johnson, and J.D. Salinger.

It is the story of a young LA gang member named East, who is sent by his uncle along with some other teenage boys—including East's hothead younger brother—to kill a key witness hiding out in Wisconsin. The journey takes East out of a city he's never left and into an America that is entirely alien to him, ultimately forcing him to grapple with his place in the world and decide what kind of man he wants to become.
 
Written in stark and unforgettable prose and featuring an array of surprising and memorable characters rendered with empathy and wit, Dodgers heralds the arrival of a major new voice in American fiction.

WINNER OF THE LA TIMES BOOK PRIZE 2017 FOR BEST MYSTERY/THRILLER
WINNER OF THE CWA GOLDSBORO GOLD DAGGER 2016 FOR BEST CRIME NOVEL OF THE YEAR
WINNER OF THE CWA JOHN CREASEY NEW BLOOD DAGGER 2016 FOR BEST DEBUT CRIME NOVEL
WINNER OF THE MARK TWAIN AMERICAN VOICE IN LITERATURE AWARD
FINALIST FOR THE PEN/HEMINGWAY AWARD 2017 FOR DEBUT FICTION
LONGLISTED FOR ANDREW CARNEGIE MEDAL 2017 FOR EXCELLENCE IN FICTION
NOMINATED FOR THE EDGAR AWARD 2017 FOR BEST FIRST NOVEL
About the Author
BILL BEVERLY grew up in Kalamazoo, Michigan, and studied at Oberlin College and the University of Florida. His research on criminal fugitives and the stories surrounding them became the book On the Lam: Narratives of Flight in J. Edgar Hoover's America. He teaches American literature and writing at Trinity University in Washington, DC.
Praise For Dodgers: A Novel…
"Although Beverly evokes the great outdoors with photographic clarity, claustrophobia effectively haunts his narrative…With his focus on people and personalities, the author could justifiably bypass the bigger picture, the heartland rusting to death in the background. But, admirably, he doesn't." – The New York Times

"Vastly impressive...draws lyric prose out of the unlikeliest of materials." – The Wall Street Journal

"Intimate and intense, Dodgers is a gripping coming of age tale that evokes Salinger's Catcher in the Rye. It's Bill Beverly's debut novel—his previous nonfiction book delved into the stories of criminal fugitives—and his potent, direct prose will lure you in from the first page." – Los Angeles Magazine

"I try not to read thrillers because they tend to keep me up to all hours of the night, and I don't have the time. Bill Beverly's Dodgers (No Exit Press) broke through my wall of self-denial and, yes, I did stay up late for two nights to finish it. Four black boys in a gang from Los Angeles are given a job: drive across the country to carry out a hit on a black judge. What can go wrong? Everything, of course. The prose is tight, the dialogue rhythmic, the pacing fast, the violence measured, and the ending unexpected. So what if I lost some sleep?" - Viet Thanh Nguyen, The Financial Times

"In Dodgers, the tension stays high and reflective moments serve only to give the characters — and the reader — a breatherbefore the next, more exciting set piece, ofwhich there are many. Great ending, too." – Esquire

"In the case of 'Dodgers' by Bill Beverly, there can't be too many accolades. Think of it as a coming-of-age tale with menace and dark sentimentality. A teenage gang member and three cohorts who have never been out of L.A. are dispatched on a cross-country journey to murder a witness set to testify against the gang's adult leader. What happens along the way and after the fact is, to use my own adjectives, 'harrowing,' 'wrenching' and 'redemptive." – The Sacramento Bee

"With the savvy of a much more prolific writer, Beverly plants a powerful conclusion on a powerful first novel. Dodgers is brilliant with no more than it needs--and no less." – Shelf Awareness

"This sweeping coming-of-age story will take you to whole new heights… This is a book in which you'll hold on tightly to every character." – Bustle

"With characterizations recalling the best of George Pelecanos...Fans of HBO's The Wire and Richard Price novels will be engaged by the book's themes of race, identity, and the U.S. class system." –Library Journal (Starred Review)  

"Will be one of the most talked-about debut novels of the year. Think Attica Locke's Black Water Rising or Dennis Lehane's A Drink Before the War—it's that good. ...This unpretentious literary crime novel will upend your notions of the sort of character with whom you might empathize." – Bookpage (Top Pick)

"A dazzling crime novel that's equal parts coming-of-age tale à la Salinger's The Catcher in the Rye and travelogue à la Kerouac... Readers won't soon forget East and his bloody journey of self-discovery and, ultimately, salvation."  – Publishers Weekly (Starred Review)

"The premise and execution are terrific, and the prose is remarkable: Beverly does more with a sentence than many writers accomplish in a paragraph. East and his compatriots are old before their time, and yet we never lose the sense that they are still growing up, even if their growing-up is like that of soldiers dropped behind enemy lines in their first war… Highly recommended for fans of Richard Price, this is a searing novel about crime, race, and coming-of-age, with characters who live, breathe, and bleed." – Booklist (Starred Review)

"Beverly follows the great tradition of American crime fiction in paring his prose to the bone so that not a word is wasted and his foul-mouthed, funny dialogue rings true." - The Sunday Express

"Dark, edgy and riveting and, for all that, deeply, humanly serious, Dodgers is white knuckles for the mind. I love this book and will closely follow Bill Beverly forever hereafter." – Robert Olen Butler , Pulitzer Prize winning author of A Good Scent from a Strange Mountain

"Not only is the fast-paced and masterfully plotted Dodgers one of the greatest literary crime novels you will read in your lifetime, Bill Beverley has also created, in the teenage boy, East, one of the most unforgettable and heartbreaking characters ever encountered in American fiction." – Donald Ray Pollock, author of Knockemstiff & The Devil All the Time

"Propulsive, brutally honest and yet unexpectedly tender, Dodgers is one of the best debuts I've read.  I was absolutely gripped by the voice, the world of East and his brother, and surprised at nearly ever turn.  I audibly gasped at the end." – Attica Locke, author of Black Water Rising and Pleasantville

"Reading Dodgers is like having the veil lifted from your eyes: the world is more vivid, more intense, more exquisite, and more terrifying than you ever knew.  Bill Beverly is a conjurer, a poet of the dark arts, and his novel is a spell: when he sends his young drug-world protagonist on a deadly errand in the alien landscape east of L.A.—that fat swath of America known to him only by its names and its shapes on maps—it is you who makes the journey, who is the stranger in a strange land, a watcher who now feels the eyes of others wherever you go, and who must pay the devastating tolls of crossing boundaries.  Hypnotic, breath-taking, bruising, beautiful, important, true—choose your adjectives, this is a great novel." – Tim Johnston, author of Descent

"In Dodgers, Bill Beverly delivers with honesty and empathy as he takes us into the hope-killing shadow of LA's street-level drug kingdom. His prose are a perfect match for young East's life-altering journey; spare, clear-eyed and with the cutting edge of flint. Beverly leads us into the heart of a young man molded by circumstance and, much as Richard Price's The Whites, gives a view that will change the way you look at the world." – Susan Crandall, national bestselling author of Whistling Past the Graveyard
 
"The sentences will snare you, and the story keeps you hooked — a thrilling cross-country journey that takes on the poetry and resonance of myth" – Adam Sternbergh, author of Shovel Ready and Near Enemy
 
"Bill Beverly's wild and auspicious debut takes off from page one and never lets up. Dodgers, a kind of modernized and urban take on Theodore Weesner's The Car Thief, is lightning-quick and world-wise, full of pitch-perfect dialogue and criminal misadventure. Most importantly, it's a lot of fun." – Tom Cooper, author of The Marauders
 
"Dodgers transcends genres. Its main character East, is part Kerouac's Sal Paradise, Part Wrights' Bigger Thomas, and even part Salinger's Holden Caulfield. The hero's journey is an American story." – Ernesto Quinonez, author of Bodega Dreams
 
"Dodgers is a wickedly good amalgamation of Adventures of Huckleberry Finn and Clockers that stands firmly on its own as a remarkable debut. A Harrowing road trip into the heart of America that will shock you, move you, and leave you marveling at its desolate poetry. A real accomplishment: a book that makes you see the familiar through new eyes. It will stick with me for a long, long time." – Richard Lange, author of Angel Baby and This Wicked World 

"Bill Beverly's gritty and propulsive debut novel, Dodgers, is more than a riveting read; it is a stunning literary achievement. Our hero, East, a fifteen-year old hit man, drives across America on a deadly mission, from the mean streets of LA to the heart of the heart of the country. East is a character as memorable and as haunting as any I've met in contemporary fiction. And he's not alone in that van, but there is room for one more. So hop in, but strap on your seatbelt and hold on to your hat. The road's a little bumpy—and more than a little terrifying— up ahead." – John Dufresne author of No Regrets, Coyote

"A terrific novel, urgent, thrilling, and dangerous from start to finish. In East, Mr. Beverly has created a character who stays in the mind after the book is finished, an Odysseus straight out of Compton. His venture into the unknown lands of the American Midwest has a classic, mythic shape and scope. And the writing throughout is lovely, economical and exact. You could read this for the sentences alone." – Kevin Canty, author of Into the Great Wide Open
 
"I knew before I'd gone very far into Bill Beverly's superb first novel that I was about to lose some sleep, since putting it down seemed to be beyond me.  To say it's a page-turner doesn't do it justice, though it certainly is.  It's also much more.  His characters are vivid and real, and yes, sometimes they'll break your heart.  The world they inhabit--no matter where they may be at a given moment--all but leaps off the page.  It's a winner.  So is its author." – Steve Yarbrough, author of The Realm of Last Chances and Safe from the Neighbors
 
"From the moment we encounter East, a mostly silent kid who "didn't look like much," we are initiated into his gaze on the malfunctioning world, a kind of concentrated,  exquisite hypervigilance that is both his burden and his gift. It is this quality of attention that makes Dodgers such an intense read -- inescapable, inevitable, impossible to  set aside. We can no more turn off East's vision -- and the sense of urgency that comes with it -- than he himself can, and we are along for the ride. The truth-telling and pared-down purity of voice here are reminiscient of Denis Johnson, as if this novel were not written but channelled. This is a beautiful, extraordinary book." – Wendy Brenner, author of Large Animals in Everyday Life and Phone Calls from the Dead
or
Not Currently Available for Direct Purchase