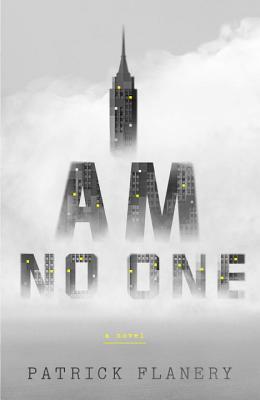 I Am No One (Hardcover)
A Novel
Tim Duggan Books, 9781101905852, 352pp.
Publication Date: July 5, 2016
Other Editions of This Title:
Digital Audiobook (7/4/2016)
Paperback (4/4/2017)
Hardcover, Large Print (12/7/2016)
* Individual store prices may vary.
Description
A tense, mesmerizing novel about memory, privacy, fear, and what happens when our past catches up with us.

After a decade living in England, Jeremy O'Keefe returns to New York, where he has been hired as a professor of German history at New York University. Though comfortable in his new life, and happy to be near his daughter once again, Jeremy continues to feel the quiet pangs of loneliness. Walking through the city at night, it's as though he could disappear and no one would even notice.

But soon, Jeremy's life begins taking strange turns: boxes containing records of his online activity are delivered to his apartment, a young man seems to be following him, and his elderly mother receives anonymous phone calls slandering her son. Why, he wonders, would anyone want to watch him so closely, and, even more upsetting, why would they alert him to the fact that he was being watched? 

As Jeremy takes stock of the entanglements that marked his years abroad, he wonders if he has unwittingly committed a crime so serious as to make him an enemy of the state. Moving towards a shattering reassessment of what it means to be free in a time of ever more intrusive surveillance, Jeremy is forced to ask himself whether he is "no one," as he believes, or a traitor not just to his country but to everyone around him.

— Included in NPR's Best of 2016 Book Concierge  
About the Author
Patrick Flanery was born in California and raised in Omaha, Nebraska. After earning a B.F.A. in Film from NYU's Tisch School of the Arts, he worked in the film industry before moving to the U.K., where he completed a doctorate in twentieth-century English Literature at the University of Oxford. He is the author of the novels Absolution, which was shortlisted for the 2014 International IMPAC Dublin Literary Award, and Fallen Land. He has written for The Washington Post, The Guardian, and The Times Literary Supplement, and is a professor of creative writing at the University of Reading.
Praise For I Am No One: A Novel…
"A tense and atmospheric literary thriller. . . . I Am No One is deft and trenchant, a pertinent investigation of 'the ways this nation has contorted its gaze back on itself.'" —Sam Sacks, The Wall Street Journal

"Flanery has proved himself to be a refreshingly astute observer of ideas of nationhood, exile, censorship, and surveillance. . . . Like an attractive crossbreed of Brideshead Revisited and Javier Marias's All Souls. . . . In I Am No One, we find a writer standing on the border between the immediate and the allegorical, the personal and the political, the thriller and the novel of ideas. It raises the enticing question of where Flanery's bold imagination will choose to transport us to next." —Jonathan Lee, The New York Times Book Review

"A seductive and frightening novel." —NPR.org

"An unnerving allegory. . . . The novel ensnares us in its noir-like web of anxiety." —The San Francisco Chronicle

"A superbly-written and elegant novel." —The Huffington Post

"Flanery relays all of the necessary information with tick-tock, masterful precision. . . .  There's a real pleasure in keeping up with his fast and omnivorous intellect." —Los Angeles Review of Books

"I Am No One reads like a collaboration between spy novelist John le Carre and Franz Kafka. . . . It's at once a beautifully written slow-motion thriller, an unnerving story of fear and paranoia, and a cautionary tale about the perils of spy satellites, security cameras and electronic surveillance by faceless government bureaucrats." —The Associated Press

"A taut, nervy, confident thriller for the surveillance age from a writer with an uncanny sense of the anxieties and fears that define the modern condition." —Hanya Yanagihara, author of A Little Life

"Flanery is a master of puzzling, alarming, and even terrifying storytelling. . . . There are parts of the story that stand out as thrilling, next to other parts that are meditative, and others that are psychologically baffling. . . . One of the pleasures of reading Flanery is the tussle between ways of understanding the shapes of stories and language." —A.S. Byatt, The Guardian

"A passionate, gripping, brilliantly voiced and scintillatingly intelligent novel about that cancer afflicting modern democratic states—the surveillance of its own people. Were we ever told that democracy would entail this? I Am No One will get under your skin, leave you jittery and unsettled, and have you looking over your shoulder." —Neel Mukherjee, author of The Lives of Others

"A superbly entertaining novel. . . . The tension is delicious. . . . I Am No One's relevance today is without question, and its du jour subject matter is persuasively treated. It's also a brilliant work of suspense." —The Times Literary Supplement

"In I Am No One, Patrick Flanery has laid bare the fear of our digital age. Part Mr. Robot, part Don DeLillo, part Edward Snowden—this thrilling, unnerving novel defies genre and raises trenchant questions about privacy, identity, and fate. I Am No One is a disquieting must-read, a book to start right after you delete your browsing history and change all of your passwords." —Bret Anthony Johnston, author of Remember Me Like This

"Flanery's brilliantly sly and funny book updates Nabokov's Cold War story of despotic power to the present day . . . The fear that we are watched is no longer the province of isolated fantasists but a new fact of everyday life." —Kate Webb, The Spectator

"Patrick Flanery writes a coolly urbane and intelligent prose that keeps its structure and poise from first page to last. It's a prose marvelously suited to its material." —Lawrence Osborne, author of Hunters in the Dark

"Patrick Flanery pulls off a rarity in the age of compartmentalized fiction: a novel of Pynchonesque paranoid ideas, wrapped in psychologically acute Jamesian prose, delivered by a gripping story worthy of Graham Greene. I Am No One is itself profoundly observant about the post-Snowden culture of surveillance, and the insights of this unsettling novel are ignored at our own peril." —Teddy Wayne, author of The Love Song of Jonny Valentine

"A masterful plot, a terrifying subject, and a gripping read . . . Patrick Flanery's topical, multi-layered novel probes the ubiquitous culture of surveillance today and its potential ramifications for a democratic society." —Lucy Popescu, The Independent on Sunday

"Thoughtful, meticulously written, and slow burning . . . A story that is a warning of the dangers of mass surveillance, but also a meditation on the frailty of individual identity when it is shaken by personal and social breakdown, and by the dislocation of expatriate life." —The Independent

"Electrifying and thought-provoking . . . Flanery's meditations on observation, data collection and protection contribute new insight and convey fresh chills." —The National
or
Not Currently Available for Direct Purchase