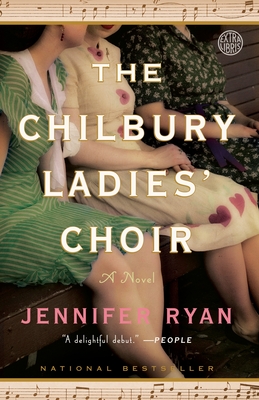 The Chilbury Ladies' Choir
A Novel
Paperback

* Individual store prices may vary.
Other Editions of This Title:
Digital Audiobook (2/20/2017)
Paperback, Large Print (2/14/2017)
February 2017 Indie Next List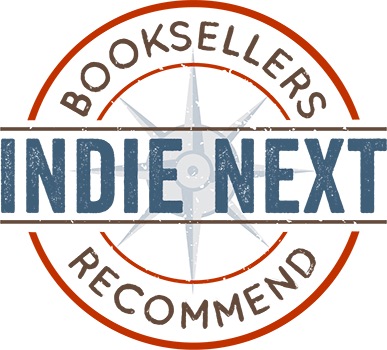 "This gorgeous novel grabbed me from the very first page with laughter and kept me hooked with characters that are vivid and lovable. As each woman shares her place in the intrigue, romance, sorrow, and friendship of Chilbury and World War II through letters and diaries, their lives become increasingly real, until you can hardly believe this is fiction. At the center of the story is the indomitable Chilbury Ladies' Choir and when their individual triumphs and sorrows wind together during their performances, Ryan's writing reaches a soulful crescendo that will continue to echo in readers' hearts. Fans of Helen Simonson should not miss this beautiful debut."
— Grace Wright, Parnassus Books, Nashville, TN
View the List
Description
NATIONAL BESTSELLER • "A delightful debut."—People 
 
For readers of Lilac Girls and The Nightingale, The Chilbury Ladies' Choir unfolds the struggles, affairs, deceptions, and triumphs of a village choir during World War II.

As England becomes enmeshed in the early days of World War II and the men are away fighting, the women of Chilbury village forge an uncommon bond. They defy the Vicar's stuffy edict to close the choir and instead "carry on singing," resurrecting themselves as the Chilbury Ladies' Choir. We come to know the home-front struggles of five unforgettable choir members: a timid widow devastated when her only son goes to fight; the older daughter of a local scion drawn to a mysterious artist; her younger sister pining over an impossible crush; a Jewish refugee from Czechoslovakia hiding a family secret; and a conniving midwife plotting to outrun her seedy past.
 
An enchanting ensemble story that shuttles from village intrigue to romance to the heartbreaking matters of life and death, Jennifer Ryan's debut novel thrillingly illuminates the true strength of the women on the home front in a village of indomitable spirit.
Praise For The Chilbury Ladies' Choir: A Novel…
"A delightful debut."
— People

"This well-written and absorbing tale will stay with the reader for a long time to come."
— Bookreporter

"Compelling and exquisitely wrought."
— Bookpage

"These strong, unforgettable characters will keep you reading late into the night. I could not put this wonderful book down."
— The Missourian

"There's so much happening in Chilbury: intrigue, romance and an unforgettable cast of characters who aren't always as they appear. The Chilbury Ladies' Choir is a charming slice of English wartime life that warms the soul like a hot toddy."
— Martha Hall Kelly, New York Times bestselling author of Lilac Girls

"Lyrical, poetic, emotional, funny, endearing, surprising – it is a masterpiece."
— Veronica Henry, author of An Eligible Bachelor

"The Chilbury Ladies' Choir sinks you deep inside the rich, intricate atmosphere of an English village in the middle of war, when quiet lives are upended and secrets unravel. With her unforgettable characters and vivid narrative, Jennifer Ryan creates the kind of wartime novel that plays out over the intimate territory of the human heart—full of soul, full of hope. You'll be thinking about this book long after the last page turns."
— Beatriz Williams, New York Times bestselling author of A Hundred Summers and The Secret Life of Violet Grant

"World War II in an English village seen through the eyes of the most delicious cast of characters you'll ever meet—The Chilbury Ladies' Choir is a masterpiece of secrets, misdirection, village gossip, and gleeful disregard for anything but the main chance, as the Home Front learns to carry on. Seldom do you find a writer with such a deft touch—Jennifer Ryan sweeps the reader along to the very last page in a remarkable debut. "
— Charles Todd, New York Times bestselling author of the Inspector Ian Rutledge series

Ballantine Books, 9781101906774, 432pp.
Publication Date: September 5, 2017
About the Author
Jennifer Ryan lives in the Washington, DC area with her husband and two children. Originally from Kent and then London, she was previously a nonfiction book editor.
1. What is the main theme of the book? Which of the characters is most changed through the course of the book?
2. Which character do you like most? Why? Which character do you dislike most? Why?
3. Which character do you most relate to? Why?
4. What was the funniest moment of the book? Why do you think it was funny?
5. Do you think that Mrs. Tilling made the right choice to help Carrington, even though it would have been illegal for her not to have handed him over to the police? A great deal has happened since the Second World War in this regard. What does that say about the society and culture in which we live?
6. In what way does Venetia alter through the course of the book? What are the biggest moments of change for her?
7. Why doesn't Mrs. Tilling hand Miss Paltry over to the police? Why is she being nice to her?
8. What does it say about the way her character has changed over the course of the book? Would you have handed her in?
9. Are there any recurrent symbols throughout the book? Why do you think they were chosen?
10. Are there any allusions to other books hidden throughout? What are they, and why are they relevant?
11. Did you feel for Venetia's dilemma after Slater left? In what ways would her choice have been easier today? Why do you think that is?
12. Tragically, we already know what will probably happen to Silvie's parents, even though none of the characters does at this point. How does that affect you when reading the book?
13. What impact did the war have on women, work, and society? How do you think women's equality has progressed since the Second World War?
14. And now, a show of hands: Did you shed a few tears while reading The Chilbury Ladies' Choir? Be honest now, there are some sad and very moving parts. Which did you find most heartrending, and why?