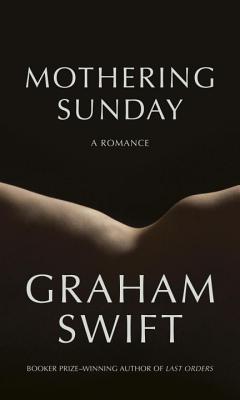 Mothering Sunday
A Romance
Hardcover

* Individual store prices may vary.
Other Editions of This Title:
Paperback (1/10/2017)
May 2016 Indie Next List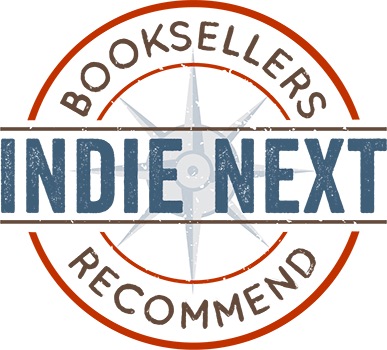 "A beautiful afternoon on Mothering Sunday - now known as Mother's Day -- in 1924 provides the backdrop for this exquisite tale of love, longing, and memory. Jane Fairchild, a housemaid, has been the longtime lover of the heir-apparent of the estate next door. Their final cataclysmic afternoon together will alter the course of her destiny in ways that she never contemplated. Told in flashbacks by the nonagenarian Jane, this rare gem of a novella will haunt readers long after they turn the final pages. Superb!"
— Pamela Klinger-Horn (E), Excelsior Bay Books, Excelsior, MN
View the List
Description
A luminous, intensely moving tale that begins with a secret lovers' assignation in the spring of 1924, then unfolds to reveal the whole of a remarkable life.
           
Twenty-two-year-old Jane Fairchild has worked as a maid at an English country house since she was sixteen. For almost all of those years she has been the clandestine lover to Paul Sheringham, young heir of a neighboring house. The two now meet on an unseasonably warm March day—Mothering Sunday—a day that will change Jane's life forever.
           
As the narrative moves back and forth from 1924 to the end of the century, what we know and understand about Jane—about the way she loves, thinks, feels, sees, remembers—expands with every vividly captured moment. Her story is one of profound self-discovery, and through her, Graham Swift has created an emotionally soaring, deeply affecting work of fiction.
Praise For Mothering Sunday: A Romance…
"A demonstration of what this Booker winner can do."
—Ron Charles, The Washington Post
 
 "Save some tissues for Graham Swift's latest, an exquisite, emotionally resonant romance."
—Entertainment Weekly

"Intense . . . the lush, sorroful prose gives considerable pleasure."
—Sophie Gee, The New York Times Book Review

"Graham Swift's slim, incantatory new book is one of those deceptively spare tales (like Julian Barnes' The Sense of an Ending) that punch well above their weight. . . . More than just a story about crossing 'impossible barriers' like class and education it is a love song to books, and to finding words, language, and a voice. . . . It is a book you'll want to read more than once—and then urge on your friends."
—Heller McAlpin, NPR

"Swift accomplishes a great deal in such a tight narrative. . . . A sort of deeper Downton Abbey . . . It can be read in a sitting or two, and could make your day."
—Robert Cremins, Minneapolis Star Tribune

"Mothering Sunday is a dazzling read: sexy, stylish, subversive. You finish it and immediately read it again."
—Jackie McGlone, The Herald (Scotland)

"A kind of feminist Cinderella . . . haunting . . . possesses a new emotional intensity."
—Michiko Kakutani, The New York Times
 
"In examining Jane's fears and her joys, her dreams and her dreads, Swift captures—in all its complexity—what it means to love someone you know will hurt you. But Mothering Sunday is about more than that. It is about every unrealized future, about 'all the scenes that never occur, but wait in the wings of possibility' . . . a touching, profound and—above all—intimate portrayal of a relationship from the perspective of a woman whom it indelibly changed."
—Drew Schwartz, Readers Digest

"Powerful . . . dazzling . . . beautifully written and carefully observed, redolent with genuine—and often contradictory—emotion. . . . Swift is a master of subtlety, of the meaningful nuance, the casual gesture, the break in speech. Mothering Sunday is a masterpiece of understatement, of fundamental human truth and the simplicity, and significance, of single moments. It's a stunning achievement, one woman's story explored through the events of a single day that served as a door opening to her future."
—Robert J. Wiersema, National Post (Toronto)
 
"A magnificent book, a small miracle . . . an intricate examination of our notions of love and sex, class and gender, fact and fiction and the act of memory itself . . . Exposing the extraordinary within the unexceptional has always been Swift's genius. And so it is here. . . . Understated and enthralling, a majestic performance."
—Stephen Finucan, Toronto Star

"A short yet powerful and intricately layered work . . . engaging and exquisite . . . It may not be Swift's meatiest book, but with every sentence counting, and not a word out of place, it is his most perfectly formed."
—Malcolm Forbes, The Australian
 
"Masterful . . . [Swift] performs a complex enough conjuring trick, creating a perfect small tragedy with all the spring and tension of a short story, spinning around it  a century of consequences with so light a touch that they only brush against the charmed centre. . . . Mothering Sunday is both a dissection of the nature of fiction and a gripping story; a private catastrophe played out in the quiet drawing rooms of the English upper middle-class, the drama that unfolds is all the more potent for its containment. . . . The narrative . . . accumulates the saturated erotic intensity of a Donne sonnet. . . . Mothering Sunday is bathed in light; and even when tragedy strikes, it blazes irresistibly. . . . Swift's small fiction feels like a masterpiece."
—Christobel Kent, The Guardian
 
"An almost musical quality, like a Bach prelude and fugue reworking and reinventing themes and ideas . . . both unsettling and deeply affecting. Mothering Sunday is a powerful, philosophical and exquisitely observed novel about the lives we lead, and the parallel lives—the parallel stories—we can never know. . . . It may just be Swift's best novel yet."
—Hannah Beckerman, The Observer (London)
 
"Love and death and much in between are expertly handled in this short but powerful novella."
—Harry Ritchie, The Daily Mail (London)
 
"Swift has written a book that is not just his most moving and intricate but his most engrossing, too."
—Leo Robson, Financial Times
 
"This is the story of a woman's becoming, as she discovers her power and possibility. It is a lot to pack into such a slim and tidy volume. But for all the detailed examination of character and the bold sweep of time, there is not a word wasted. . . . A lesson in poetic brevity . . . There is a lulling quality to the movement between sections of the book—rhythms and repetitions, the ebb and flow of a tide, the wearing down of rock to form sand on a beach. . . . This is a rare read indeed."
—Ellah Allfrey, The Spectator
 
"A dazzling novel . . . beautiful . . . A vanished world is resurrected with superb immediacy. The shires gentry and their servants move around the pages with solid authenticity. . . . Wonderfully accomplished."
—Peter Kemp, The Sunday Times (London)
 
"This deceptively short, sexy novel reflects on big themes . . . Proustian . . . reminiscent of Edward Thomas's great poem 'Adlestrop' . . . a Conradian homage to a wellspring of inspiration."
—James Runcie, The Independent
 
"From start to finish Swift's is a novel of stylish brilliance and quiet narrative verve. . . . Swift is a writer at the very top of his game."
—Ian Thomson, Evening Standard
 
"Mothering Sunday recommends itself as an antidote to the cloying sentimentalities of Downton."
—John Sutherland, The Times (London)

"A perfect gem of a novel. With his unmistakable gift for detailed exactitude and emotional subtlety, Swift lightly touches on weighty issues of loss and abandonment, boldness and survival. The antidote to Downton Abbey's prolonged manor-house soap opera, Swift's succinct rags-to-riches tale of a young woman's unexpected metamorphosis is a rich and nuanced evocation of an innocent yet titillating time."
—Carol Haggas, Booklist (starred review)
 
"This elegiac tale offers a haunting portrait of lives in a world in transition. . . . [Swift's] depiction of a fragile caste clinging to traditions that define their sense of noblesse oblige while struggling to bear the era's crushing burden of 'accumulated loss and grief' is poignant and moving—as is his intimation of a brilliant personal destiny that rises from the ashes of a tragically bygone social order."
—Publishers Weekly (starred review)
 
"Sly humor and sensual detail . . . Jane is a marvelous creation who can seam wry, world-weary, innocent, or lusty. Swift has fun with language, with class conventions, and with narrative expectations in a novel where nothing is as simple or obvious as it seems at first."
—Kirkus (starred review)

"This is a book about tales, and about time; about fictional truth and the fiction-making we call memory, and about words, 'an invisible skin, enwrapping the world and giving it reality.' The world would exist without words, but tales and memory—would not. . . . The book's subtitle is 'A Romance,' and undeniably it is one. On length alone it will be called a novella. By whatever name one might call it, it is a masterpiece, as indelible as only the best tales are."
—Keshava Guha, The Hindu
 
"Swift's pristine gentle prose speaks to us about class in many senses—money, lineage, gender—but it speaks softly. It speaks also of memory, about truth and about knowing the truth."
—Sandipan Deb, India Today
Knopf, 9781101947524, 192pp.
Publication Date: April 19, 2016
About the Author
GRAHAM SWIFT was born in 1949 and is the author of ten novels; two collections of short stories; and Making an Elephant, a book of essays, portraits, poetry and reflections on his life in writing. With Waterland he won The Guardian Fiction Award, and with Last Orders the Booker Prize. Both novels have since been made into films. His work has appeared in more than thirty languages.
or
Not Currently Available for Direct Purchase