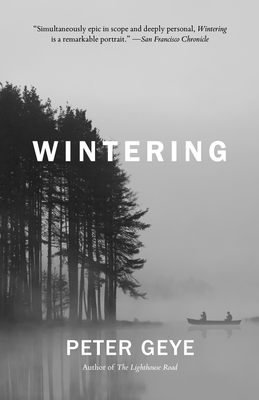 Wintering
A Novel
Paperback

* Individual store prices may vary.
Other Editions of This Title:
Digital Audiobook (6/6/2016)
Compact Disc (6/7/2016)
MP3 CD (6/7/2016)
Compact Disc (6/7/2016)
June 2016 Indie Next List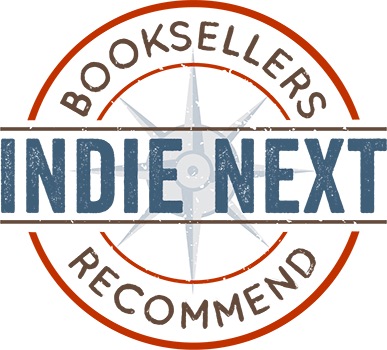 "It is tempting to inhale Wintering in a great rush because it is such a suspenseful, wild, and dangerous survival story. That would be a mistake. Geye magically conveys the starkness, beauty, and despair of the northern Minnesota borderlands in prose that deserves to be savored. He gives us characters with deep, complex interior lives, who struggle with secrets, love, and damaged relationships. A powerful father-son story and a landscape revealed in breathtaking detail make this a novel to read with care and wonder."
— Tripp Ryder, Content Bookstore, Northfield, MN
View the List
Description
A true epic: a love story that spans sixty years, generations' worth of feuds, and secrets withheld and revealed.

One day, elderly, demented Harry Eide steps out of his sickbed and disappears into the brutal, unforgiving Minnesota wilderness that surrounds his hometown of Gunflint. It's not the first time Harry has vanished. Thirty-odd years earlier, in 1963, he'd fled his marriage with his eighteen-year-old-son Gustav in tow. He'd promised Gustav a rambunctious adventure, two men taking on the woods in winter. 

With Harry gone for the second (and last) time, unable to survive the woods he'd once braved, his son Gus, now grown, sets out to relate the story of their first disappearance--bears and ice floes and all--to Berit Lovig, an old woman who shares a special, if turbulent, bond with Harry. Wintering is a thrilling adventure story wrapped in the deep, dark history of a rural town.
Praise For Wintering: A Novel…
"A book about love and revenge, families and small towns, history and secrets . . . a deftly layered and beautifully written novel that owes as much to William Faulkner and it does to Jack London. . . . Make no mistake: Geye is a skillful, daring writer with talent to burn. Simultaneously epic in scope and deeply personal, Wintering is a remarkable portrait of the role that one's environment—and neighbors—can play in shaping character and destiny." —Skip Horack, The San Francisco Chronicle

"Suspense, unforgettable characters, powerful landscapes, and even more powerful emotions." —John Timpane, The Philadelphia Inquirer

"Gripping. . . A page-turning cross between Jack London's naturalism and Jim Harrison's poetic symbolism. . . . [Stitches] together two frequently dissociated strands in American literature: its dramas of beset manhood and its domestic chronicles. . . Wintering gives us both, vividly imagining an outward bound journey that eventually brings us home to a fuller understanding of ourselves." —Mike Fischer, The Milwaukee Journal Sentinel

"If Jack London's Yukon tales married William Faulkner's Yoknapatawpha County's blood battles, their thematic and geographic offspring would be Peter Geye's Wintering. . . . There's a lot to love about this novel: the beauty of the wilderness, the tenderness of relationships, the craft. . . . [There] is the feeling you get at the funeral of a loved one—how you ache to hear the stories you never knew so that you might round out the man. . . . But in the sharing of stories there is healing, if not complete comprehension—and that, it seems to me, is the point and triumph of this novel." —Christine Brunkhorst, Minneapolis Star Tribune

"Geye's assured narrative gradually unfolds a Jack London-like tale of survival blended with a Richard Russo-like picture of small-town intrigue. . . . Geye dips into history with ease and comes up with a story as contemporary as anything flashing across our screens today. Wintering is a novel for the ages." —Bruce Jacobs, Shelf Awareness

"Beautifully written [and] supported by immaculately conceived characters [and] Geye's instinctive sense of narrative movement. . . . The relatively small and enclosed community is Geye's perfect laboratory for exploring human nature." —Brad Hooper, Booklist
 
"Geye's powerful third novel journeys to the frozen places in the American landscape and the human heart. . . . Capturing the strength and mystery of characters who seem inextricable from the landscape, Geye's novel is an unsentimental testament to the healing that's possible when we confront our bleakest places." —Publishers Weekly

"Reminiscent of Jack London's 'To Build a Fire' and Jon Krakauer's Into the Wild, Geye's narrative takes us deep into both human and natural wilderness." —Kirkus Reviews

"In one beautifully etched sentence after another, Peter Geye's Wintering explores the remote wilderness of Minnesota, and the even more remote and mysterious wilderness of family history.  I found myself lost inside it, in all the best ways a reader can be lost." —Alix Ohlin 

"There's no greater literary pleasure than watching a master emerge. I've witnessed Peter Geye grow into that distinction for coming on two decades now. All I can say is Wintering proves his finest, most powerful work yet." —Joseph Boyden

"The last time I read a literary thriller so profound Cormac McCarthy's name was on its spine. But Peter Geye is his own man and Wintering is as unique and menacingly beautiful as its Minnesota borderlands setting." —Richard Russo

"An elegant, quietly profound, and harrowing novel. I loved this book." —Emily St. John Mandel

"Peter Geye's third novel is a work of great power and primal beauty, an epic literary journey into the forbidding wilds of Northern Minnesota Geye is a masterful writer whose elegiac prose captures both the holiness and brutality of nature. Wintering is a stunning book, one that takes hold of the reader from the first haunting line and never lets go." —Amy Greene

"In starkly elegant prose that matches neatly the deep northern landscape in which it's set, Wintering is a vivid portrait of fathers and sons, generational battles of love and exhaustion, forgiveness and mystery. The bonds crack, shimmer, and hold, like ice, like granite ledges. Peter Geye writes with a nigh-mythic force. An extraordinary novel." —Jeffrey Lent
Vintage, 9781101969991, 320pp.
Publication Date: May 16, 2017
About the Author
PETER GEYE was born and raised in Minneapolis, where he continues to live. His previous novels are Safe from the Sea and The Lighthouse Road.